The Protector of Drug Information - Laser Printer
2022-05-27source:access:155
The safety of medicines is worrying, affecting the hearts of thousands of families. The application of laser coding in the medical marking industry has been widely popularized. Its non-contact and pollution-free marking method meets the requirements of the safety and hygiene of medical products. The information marked by the laser coding technology is clear and intuitive, has strong corrosion resistance, and is not easy to be tampered with and erased. It guarantees the anti-counterfeiting of pharmaceutical products and makes consumers feel more at ease, which undoubtedly adds a layer of "insurance" to the safety of medicines.
It is reported that the laser printer uses a high-energy laser beam as a brush, and controls the movement trajectory of the brush through the combination of computer and precision machinery. It can accurately print the corresponding supervision code on the drug packaging box, and has the characteristics of non-contact, no pollution, and high processing accuracy.
The laser printer is more flexible and can print numbers, characters and patterns, and the number of printed lines and font sizes are not limited, and users can easily set them according to their needs.
Compared with traditional inkjet printers, laser marking machine can directly code the production date and other information on the surface or inside of the product. The marking effect of the spray code is clearer and the marking is not easy to rub or change. Its appearance effectively solves the problem of product smuggling caused by unclear marking, and becomes a new bright spot in market sales.
For pharmaceutical companies, clear labeling is a standard way to recognize the company, and it is also a manifestation of long-term safe use. Therefore, for pharmaceutical companies, the use of laser printers can improve the image of the product and the management of consistent labeling, making it easier to establish the recognizable image and the beautification of the surface of the product, which are conducive to enhancing the sales of the product in the market.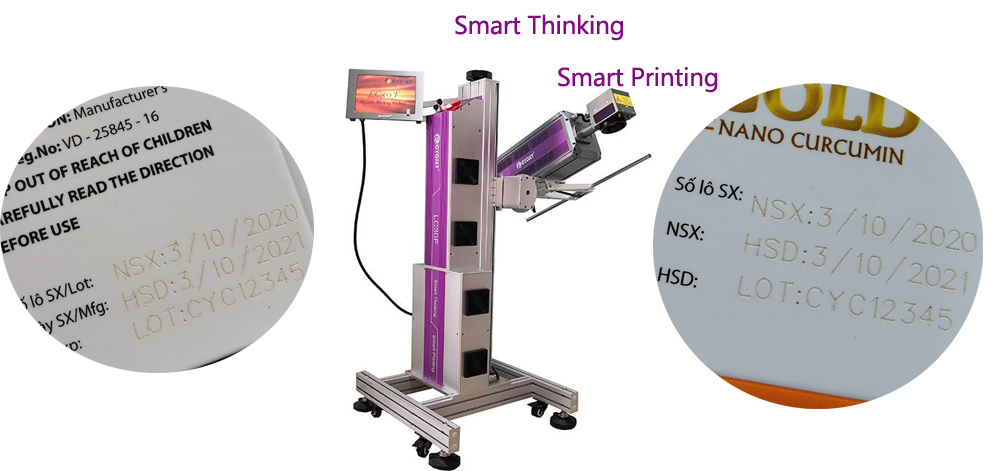 In addition, the current concepts of environmental protection and green production are advocated by all walks of life. The laser printer does not need to clean the nozzle and frequently replace the consumables, which is more environmentally friendly than using ink, and can greatly save operating costs.
Although compared with traditional inkjet printers, laser marking machine are more expensive. However, at present, laser printers have been gradually popularized in pharmaceuticals, food, cosmetics and other industries to further protect product information and protect the interests of consumers.
With the development of the pharmaceutical industry, the future pharmaceutical packaging will show a trend of more convenient and safer coding, and the market's requirements for coding machines will also be stricter.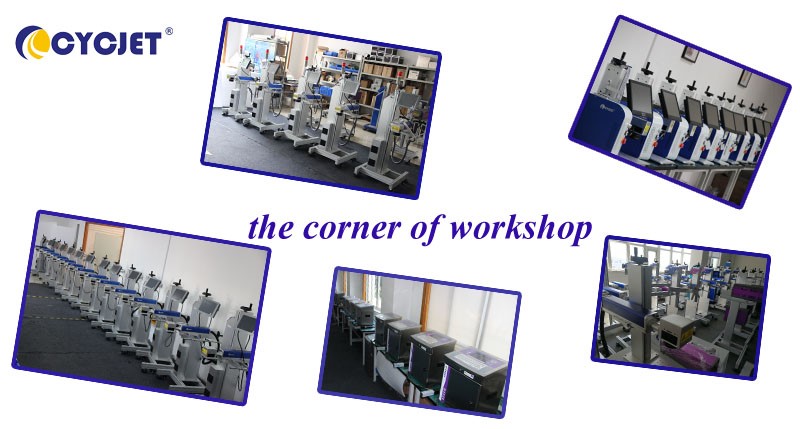 CYCJET is the brand name of Yuchang Industrial Company Limited. As a manufacturer, CYCJET have more than 16 years of experience for R& D different types of handheld inkjet printing solution, Laser printing solution, and portable marking solution, High Resolution Printing solution in Shanghai China.
Contact Person: David Guo
Telephone: +86-21-59970419 ext 8008
MOB:+86-139 1763 1707
Email: sales@cycjet.com
Keywords :
Working video: