Application of Laser Marking Machine in Auto Parts
2022-09-02source:access:1133
In recent years, laser printers have been widely used in various products in the auto parts industry. There are many varieties and specifications in the auto parts industry, with different shapes. Other marking methods cannot achieve good results, and the laser coding machine can meet the requirements of the auto parts industry marking. By printing clear specifications and models and other information, accessories users can quickly identify genuine products.
1. The laser printer has the advantages of fast speed, high precision, good quality and small deformation, which greatly improves the appearance and brand effect of the product. Laser coders have a wide range of applications and can engrave, mark and code almost any material.
2. The laser marking machine does not need to open the mold, and can be edited through a computer, It is easy to deform and is not limited by output, which greatly shortens the development cycle of new products and reduces development costs. Easy to use, employees can learn the normal operation process of laser machine equipment in a short time.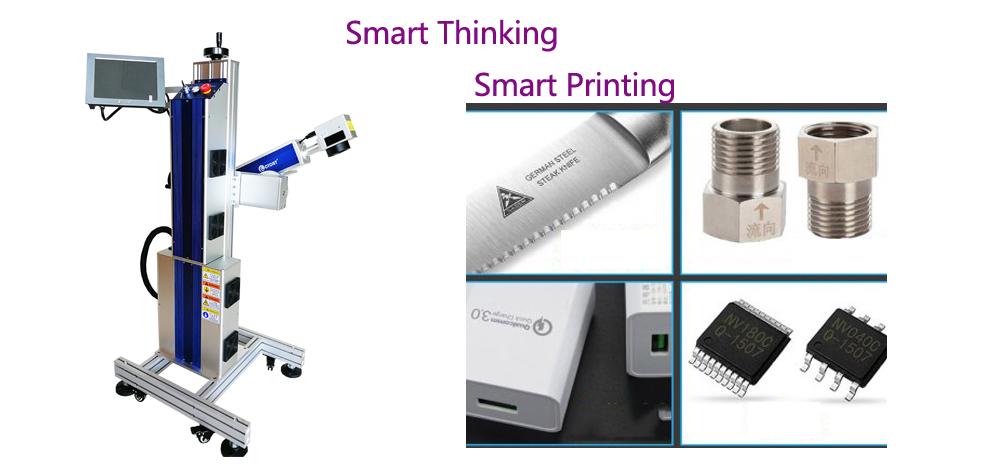 The use of laser marking equipment can protect the environment, do not pollute the environment, and further create profit value on the basis of being environmentally friendly. The laser marking machine can quickly engrave, mark and code on the product surface.
4. The laser printer can mark a variety of materials and surfaces without causing unstable operation. The core technology comes from mature technology and stable configuration and system, as well as hardware facilities with good performance, which make the laser marking machine more stable and be easy to use.
5. The laser printer has efficient, fast and guaranteed after-sales service. For users, good service is as important as good products. Professional technical team and sales team support, ensure timely contact feedback from users, and improve service and product quality with the times.
Laser printers and small character inkjet printers (CIJ) are still two more commonly used marking technologies for metal parts, such as QR codes, barcodes, and digital serial numbers on parts such as automobile engines and brake pads. All are completed by the application of laser printers, and the types of equipment are mainly fiber laser machines.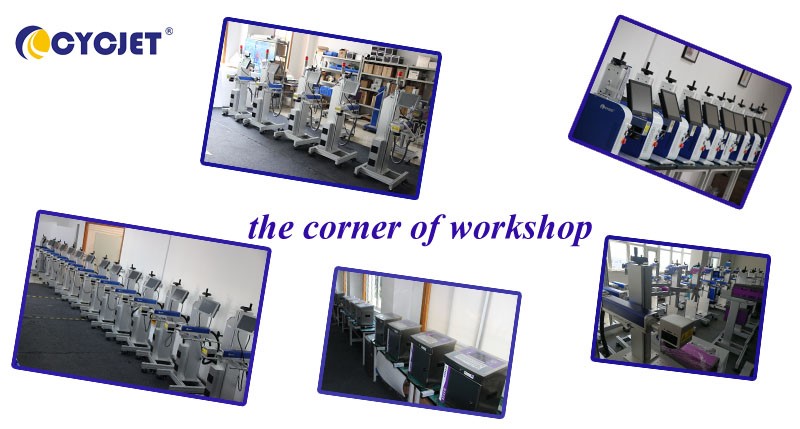 CYCJET is the brand name of Yuchang Industrial Company Limited. As a manufacturer, CYCJET have more than 16 years of experience for R& D different types of handheld inkjet printing solution, Laser printing solution, and portable marking solution, High Resolution Printing solution in Shanghai China.
Contact Person: David Guo
Telephone: +86-21-59970419 ext 8008
MOB:+86-139 1763 1707
Email: sales@cycjet.com
Keywords :
Working video:
https://youtube.com/shorts/jfqjYMnAbvQ
https://youtu.be/4AXoT03JmwM
https://youtu.be/klGdM3Gnjhw