A smooth mark - Direct printing on oil cans
2020-02-13source:access:2503
A smooth mark - Direct printing on oil cans
High-quality marking is important since oil cans are often used where dirt and contamination may severely restrict legibility.


For an imprinting process that runs like a well-oiled engine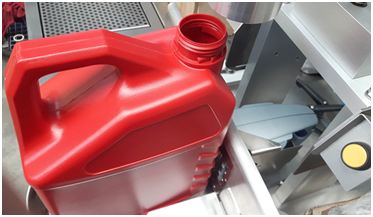 Band stamps used to be the solution here, leading to imprints that looked hardly professional, as well as to slow throughput times.

The CYCJET jetStamp® 790 MP by REINER ensured a successful marking technology transfer at EMKA. In future, marking will run as smoothly as a perfectly lubricated engineand provide high quality at all times.
The benefits at a glance:
· Mobile – can be used right next to the filling plant
· Efficient – short throughput times
· Reliable – durable print, even in oily environments
· Individual – individual marking of the respective batch