Advantages of Portable Laser Marking Machines
2022-08-05source:access:518
1. Reduce product cost, reduce consumables and improve productivity.
2. The actual effect of anti-counterfeiting signs is remarkable, and the technology of laser coding software can reasonably restrain the counterfeiting of commodity signs.
3. It is beneficial to the tracking record of goods. The laser coding machine can figure out the production batch number, the date of manufacture, the number of trains of the goods. Can make each item get very good tracking characteristics.
4. Increase the added value, which can make the product look more advanced. Improve the reputation of the product brand.
5. The equipment is reliable. The portable laser coding machine has perfect industrial product design, stable and reliable characteristics, and can work continuously for 24 hours. The maintenance-free time of the laser generator is more than 20,000 hours. The temperature integration range is wide (5℃-45℃), which is generally applicable to the manufacturing and packaging industries of various manufacturing industries.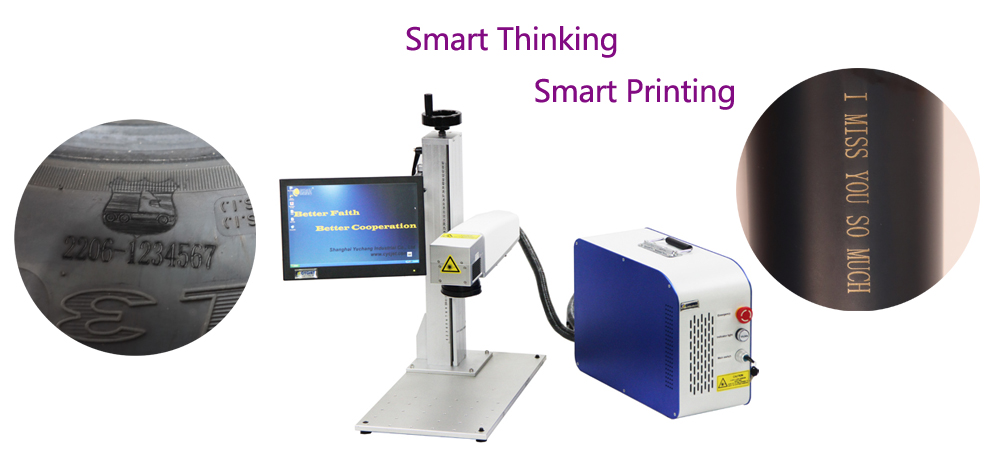 6. Environmental protection and safety, the portable laser marking equipment does not cause all compounds that are harmful to the body and the natural environment, and is an energy-saving new technology product.
7. The laser marking printer can print a lot of data and information in a very small area. The laser can mark the raw materials of the commodity with very fine light. The copying precision is extremely high, the operation is accurate, and the printing content is clearly displayed. Competitiveness, environmental protection and safety, without all corrosion, completely blocking organic chemical environmental pollution, it is also a kind of warm-hearted maintenance for the actual operating staff, which ensures a clean environment on the production site, reduces capital investment in the middle and later stages, and reduced noise pollution.
The portable laser marking machine is maintenance-free. The maintenance of the machine is one of the ways to make the machine work better, and the maintenance-free feature saves customers a lot of unnecessary trouble, saves time, and indirectly improves work efficiency. The marking characters are clear and fine, and the energy consumption is low. The portable fiber laser marking machine acts on the material, and the processed product pattern is vivid and clear, which is easy to be accepted by the market.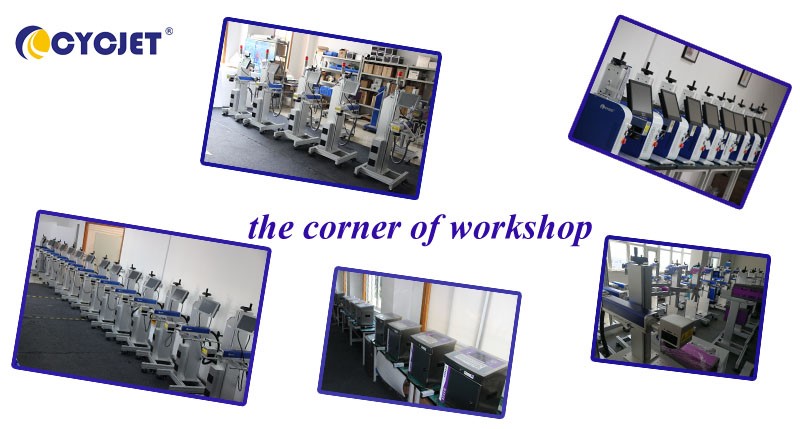 CYCJET is the brand name of Yuchang Industrial Company Limited. As a manufacturer, CYCJET have more than 16 years of experience for R& D different types of handheld inkjet printing solution, Laser printing solution, and portable marking solution, High Resolution Printing solution in Shanghai China.
Contact Person: David Guo
Telephone: +86-21-59970419 ext 8008
MOB:+86-139 1763 1707
Email: sales@cycjet.com
Keywords :
Handheld laser marking machine
Working video:
https://youtube.com/shorts/bN-EuG6rTbo
https://youtube.com/shorts/cefXTkweeik