Application of Coding Equipment in Edible Products
2022-08-03source:access:40
More and more manufacturers need to mark edible product information on product packaging, such as nutrition table, ingredient list, etc. These labeling information are the first product details that consumers pay attention to before purchasing a product. High-quality manufacturers tend to be more attentive in details to improve consumers' good impression of the product brands, and also consider avoiding the problem of adding additional processes to increase the amount of information, thereby dragging down production capacity.
The government is also actively advocating and even legislating to require product labels to clearly indicate the best before date and expiration date, etc. In order to ensure that consumers can judge and make purchasing decisions based on the label information when purchasing products. Under the joint pressure of many parties, it is no wonder that brand owners have paid great attention to the logo.
For brand owners, the primary task of protecting brand integrity and enhancing brand image is to control product quality, and maintain certain monitoring of products during production and sales. On this basis, the adoption of unique products, batch numbers, QR codes have been born, which increases the traceability of the supply chain.
Accurate and clear coding on product packaging complements and enhances the overall brand image, otherwise it will affect the brand image and distract consumers from the overall brand awareness. With the development and expansion of new media, enhancing positive interaction with customers by reading the QR code logo on product packaging has also become a way of brand innovation.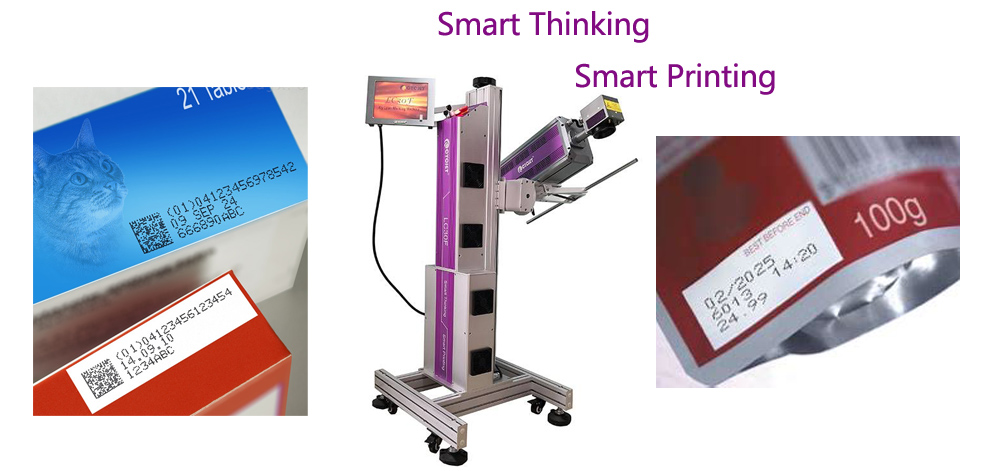 As a professional coding equipment supplier, Yuchang is facing the labeling needs of manufacturers. We provide you with the following coding equipment options: laser coding machine, inkjet printer, thermal foaming coding machine, etc. There are some subtle differences in the technology of this series of products in terms of application and output effects.
Faced with a large number of equipment, manufacturers need to know their own needs very well when choosing products, and choose the most suitable solution for their own application. On the one hand, you need to consider your own needs, such as: reducing downtime and expanding production; on the other hand, you need to consider product packaging as part of the brand image, and the blurred coding effect will also affect the brand quality.
In the long run, maximizing production efficiency should be the primary goal of many manufacturers. Whether the production task can be completed efficiently makes the manufacturer stand out from many competitors, which is an important reason for choosing intelligent equipment, improving output and minimizing downtime. In addition, considering the subsequent use, it is also important to measure the technical support ability of suppliers and the quality of consumables in the early stage of equipment procurement.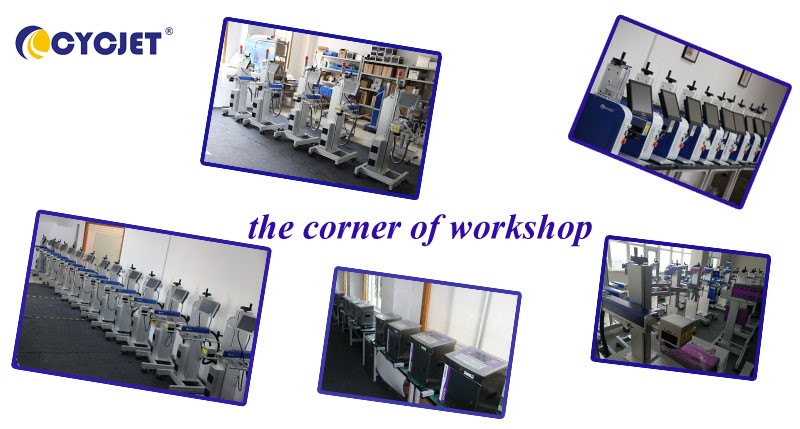 CYCJET is the brand name of Yuchang Industrial Company Limited. As a manufacturer, CYCJET have more than 16 years of experience for R& D different types of handheld inkjet printing solution, Laser printing solution, and portable marking solution, High Resolution Printing solution in Shanghai China.
Contact Person: David Guo
Telephone: +86-21-59970419 ext 8008
MOB:+86-139 1763 1707
Email: sales@cycjet.com
Keywords :
Working video: