Application of Laser Printer in Food, Cosmetics and Other Industries
2022-06-29source:access:82
Do you often see the production date and product brand logos on the shelves in the food area of the supermarket? These logos are almost all printed by the inkjet printer. The machine completes beautiful and clear information marks on various food packaging, allowing consumers to buy items with more peace of mind.
In food packaging marking, in addition to the effect of the use of inkjet printers, many are the effects of laser printer marking. Many people know that laser marking machine have often been seen in some food, cosmetics and other industries production workshops in recent years. However, some new manufacturers may have little or no contact with them. There is some confusion about the choice of laser coding machine, such as the style, price, place of use, and objects that can be used for markinhg. Often encountered in the purchase and use of many problems. Today, let's mainly learn about the characteristics of Yuchang laser printers and why they are purchased and long-term cooperation by manufacturers.
What should we pay attention to when buying a laser printer? When purchasing, first understand the characteristics of the objects marked by your needs, whether the machine meets your needs, whether it is of high quality, and whether the post-service can be in place, and then understand the price of the machine. Just like the characteristics of the object: know whether the object is metal, the thickness of the object, the required tightness of the object, the color of the object itself, etc. After understanding, you need to understand the function of the laser printer itself and the characteristics of the marking effect, just like non-metallic objects generally use carbon dioxide laser machine for objects, and it is better to use fiber laser printers for metals. Generally, both metals and non-metals can use ultraviolet laser printers. If you encounter objects that need to be marked with color information, it is not recommended to purchase a laser marking machine. Most types of laser printers cannot achieve color marking unless it can be achieved by UV inkjet printers.
Laser coding printer is one of the most popular marking equipment in recent years. This machine is indeed more durable, the marking effect is not blurred, and it is a permanent marking effect, which will not disappear due to the passage of time. It will not be easily recruited and modified, and it has a certain anti-counterfeiting effect. The most prominent advantage is that there is no need for ink, cleaning agents, thinners and other consumables during its use. Of course, it is necessary to maintain a good and ventilated environment around the machine.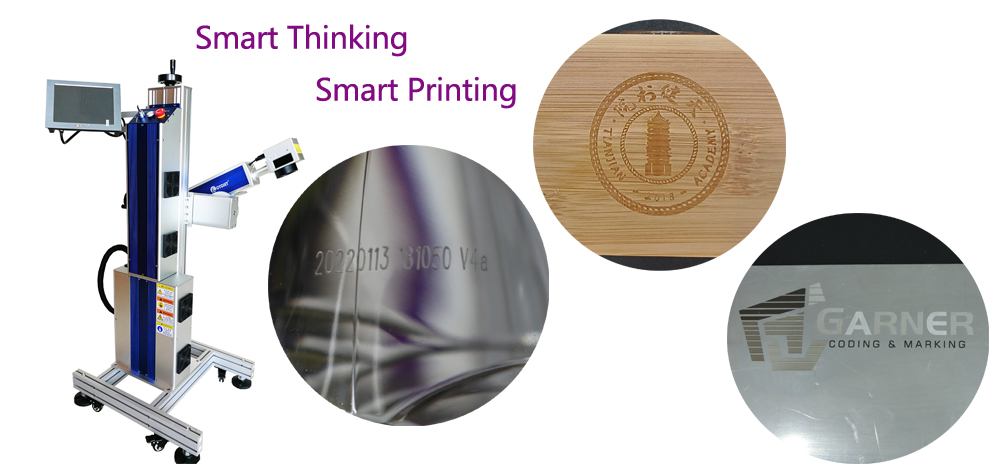 It can be seen from the above picture that the marking effect is clear and beautiful. In real life, laser printers are used in a wide range of industries and objects, such as food, cosmetics, building materials, daily necessities, machine parts, etc. The materials of the objects involve plastic, glass, ceramics, paper, wood, metal, etc.
Yuchang has more than ten years of experience in marking, coding and marking solutions for laser marking machine, helping all walks of life to solve the marking problem of packaging needs, and has also made achievements in anti-counterfeiting inkjet printing. If you need inkjet printers, laser marking printer and inkjet printer accessories feel free to contact us.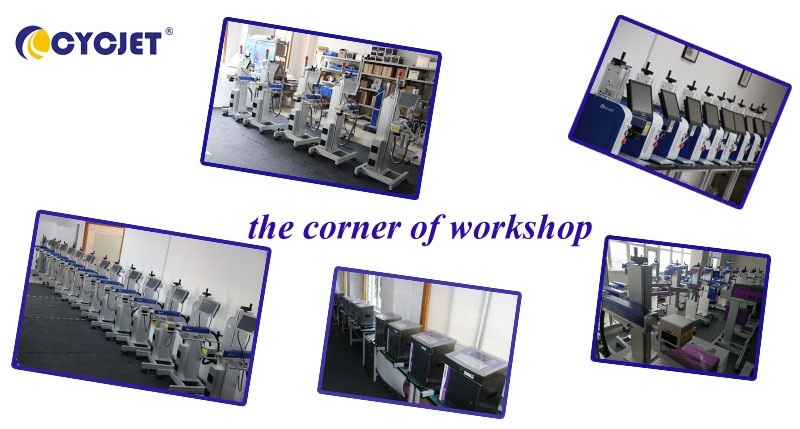 CYCJET is the brand name of Yuchang Industrial Company Limited. As a manufacturer, CYCJET have more than 16 years of experience for R& D different types of handheld inkjet printing solution, Laser printing solution, and portable marking solution, High Resolution Printing solution in Shanghai China.
Contact Person: David Guo
Telephone: +86-21-59970419 ext 8008
MOB:+86-139 1763 1707
Email: sales@cycjet.com
Keywords :
Working video: