CYCJET Large Character Inkjet Printer Helps the Marking Industry
2022-12-12source:access:287
As the name suggests, the large character inkjet printer is the inkjet equipment that prints large characters. Different from the small-character inkjet printer, the working principle of the large-character inkjet printer adopts the method of ink supply on demand, and the modular design can support the expansion of the equipment. The principle of on-demand ink supply makes the large character inkjet printing machine suitable for complex production environments such as dust, humidity, and vibration.
CYCJET large character mobile inkjet printer equipment is made with advanced inkjet technology, which can meet the needs of mass printing of industrial products. It can print on the surface of various materials such as carton, wood, plastic, film, metal, glass, etc., providing users with a low-cost, long-life coding solution.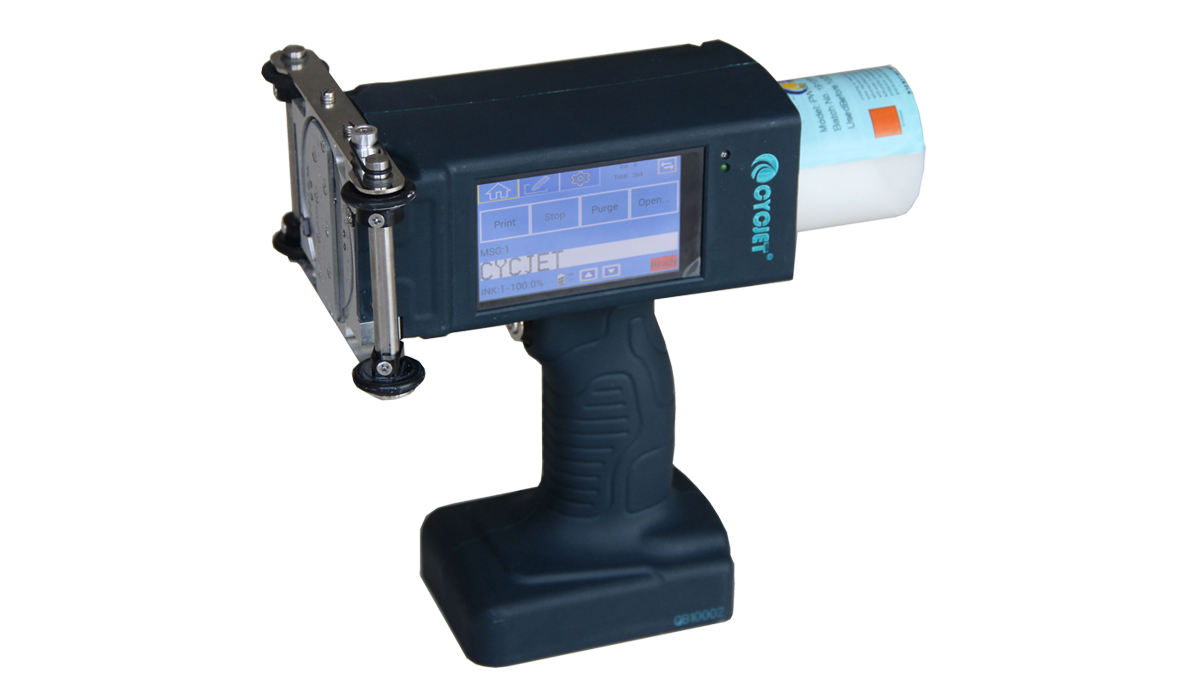 Features:
1. Simple operation, one-button inkjet coding.
One-button user interface, with simple keyboard design and LCD display, the nozzle can be adjusted flexibly, simple and convenient.
2. Large color LCD screen.
All working parameters are displayed on the LCD screen, and the Chinese and English dual interfaces can be switched.
3. Standby time up to 10 hours.
The machine is equipped with a lithium battery, which can be fully charged in 2.5 hours, and can be used for 10 hours in continuous printing.
4. Character height can be adjusted arbitrarily.
The nozzle can be rotated to match the corresponding slope to adjust the character height, so that the character height can be changed without changing the number of dot matrix. The 2cm-12cm of the 32 dot matrix can be adjusted to meet the needs of various types of production.

5. DOD ink-on-demand inkjet technology.
The working principle of valve-on-demand ink supply technology is simple and easy to use, easy to maintain, and low in failure.
CYCJET large character inkjet printer can print 4 lines of information at the same time during the actual printing process, and the nozzle can also rotate according to the needs of the inkjet printer, which truly meets the needs of multi-industry inkjet coding and is truly widely used. Coding in the outer packaging industry is the basic purpose, and it can also be used in industries with a lot of dust in the working environment such as chemical industry and cement. The actual application of the large character printer also needs to be determined according to the coding requirements, such as expanding the number of nozzles, printing foreign fonts, and printing variable information.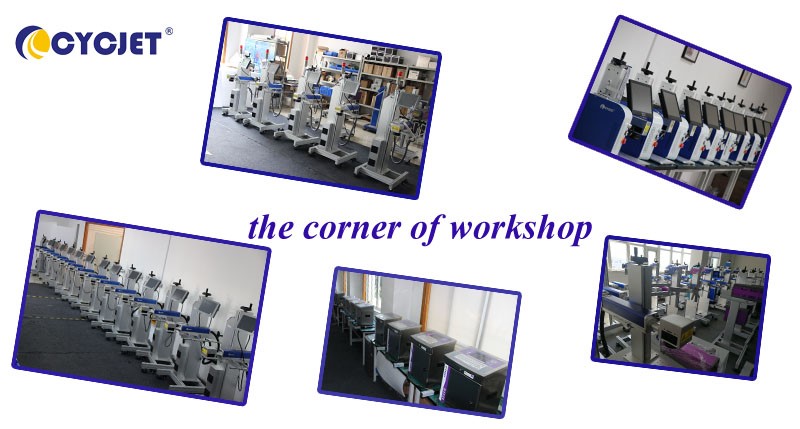 CYCJET is the brand name of Yuchang Industrial Company Limited. As a manufacturer, CYCJET have more than 16 years of experience for R& D different types of handheld inkjet printing solution, Laser printing solution, and portable marking solution, High Resolution Printing solution in Shanghai China.
Contact Person: David Guo
Telephone: +86-21-59970419 ext 8008
MOB:+86-139 1763 1707
Email: sales@cycjet.com
Web: https://cycjet.com/
Reference Video: https://www.youtube.com/watch?v=q3HvhGB3O7w
Facebook: https://www.facebook.com/watch/?v=1054066935194012
Linkedin: https://www.linkedin.com/feed/update/urn:li:activity:6937653100476338176
Tiktok: https://www.tiktok.com/@handheldinkjetprinter/video/7122260918624488750?is_copy_url=1&is_from_webapp=v1
Alibaba:
https://www.alibaba.com/product-detail/CYCJET-ALT160-Plus-Large-character-precast_62290102015.html?spm=a2700.shop_plser.41413.14.38f27c65fuNuIC
Made-in-China:
https://cycjetlaser.en.made-in-china.com/product/TwnaSRyzYWrl/China-Cycjet-Dod-Alt160plus-Large-Character-Handheld-Inkjet-Printer-for-Concrete-Pipe-Printing.html
Keywords :
Large character inkjet printer
Handheld inkjet printing machine