CYCJET Large character cement inkjet printer - cement packaging bag identification application
2019-11-05source:access:1135
Cement is closely connected with modern architecture, which makes the construction industry complete an essential leap, no matter the bridge, tunnel, housing construction, dam and so on are inseparable from the figure of cement.

With the continuous advancement of cement technology, the performance indicators in all aspects have been greatly improved. Therefore, the standards for cement enterprises are becoming more and more strict. Relevant national standards should be marked on cement packaging bags when leaving the factory, such as batch number, strength level, variety, weight and other relevant information.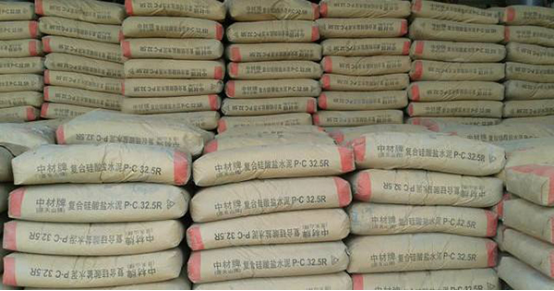 The continuous innovation of science and technology, cement production enterprises have also entered the mechanization automation, then the traditional manual printing, ink printing and other marking methods can not meet their needs. The CYCJET ALT382 large character inkjet printer realizes on-line identification,which brings not only the simplification of the code,but also the production cost such as labor costs and identification costs.
Due to the serious dust in the working environment for cement production enterprise, the general woven bag inkjet printer equipment on the market is easy to block the nozzle. The CYCJET online large character inkjet printer uses full metal nozzle and High resolution nozzle, high strength sealing, wear resistance, high temperature resistance and corrosion resistance. No blocking nozzles, in the face of different temperatures, humidity, acid and alkali, dust and other environments, to ensure the stability of equipment and printing content, and extend the service life.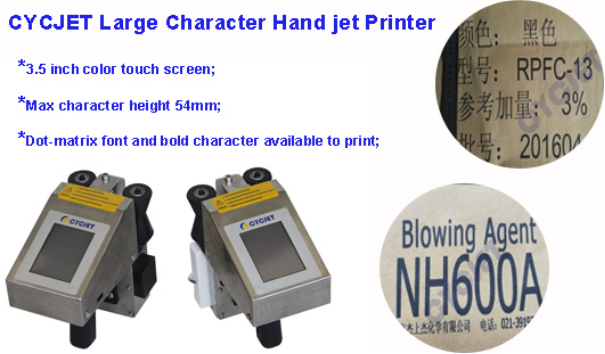 CYCJET PP bag inkjet printer is exquisite and compact, with high flexibility. It can choose multi-nozzle combination printing according to the actual printing needs of cement manufacturers. High adhesion ink is printed on the surface of cement outer packaging bag through dot matrix printing, with neat and beautiful content.
After the product is out of the warehouse, in order to facilitate logistics information management and quality traceability, it can be quickly marked by CYCJET handheld inkjet printer. Not only it has excellent endurance ability also very convenient to replace the ink cartridge. It can be used in outdoor processing yards and production workshops. It is used in places such as warehousing and logistics centers to provide a complete set of intelligent identification applications for cement enterprises to complete the identification tasks of different needs.
CYCJET is the a brand name of Yuchang Industrial Company Limited. As a manufacturer, CYCJET have more than ten years experience for wholesaler and retailer of different types of handheld inkjet printing solution, Laser printing solution, portable marking solution in Shanghai China.
Keywords:ALT382 large character inkjet printer
large character inkjet printer
online large character inkjet printer
Working video:http://youtu.be/yK07qF2DZUY
Telephone: +86-21-59970419 ext 8008
Website: http://www.cycjet.com/