CYCJET Laser Coding Solution Solves Your Secondary Packaging Identification and Coding
2023-01-16source:access:341
CYCJET provides a variety of packaging marking solutions, including small character inkjet printers, laser printers, printing and labeling machines, large character inkjet printers and other products, which can be applied to packaging production lines in multiple industries. Labels on secondary packaging are used to identify the contents or load of multi-pack open cartons to ensure packages reach the correct destination.
The LC30F laser coding machine we launched adopts German technology and excellent component design. It is a reliable high-quality system that can handle various applications and can be applied to secondary packaging in different industries. CYCJET packaging identification solutions help you achieve efficiencies in production, storage, distribution, identification and traceability.

Advantages of CYCJET LC30F CO2 laser marking machine in secondary packaging:
1. Compared with inkjet printers, it can not only print three-phase QR codes, codes and other content like inkjet codes, but also does not require the cost of consumables.
2. There is no need to worry about removing or erasing the logo printed by laser marking.
3. Accurate coding, equipped with infrared visual accessory lens to prevent printing errors and anti-counterfeiting protection.
4. The integrated design is easy to install on the production line, and the assembly line is smooth to increase the space of the production line.
5. Intuitive touchscreen interface and setup wizard make job creation easy.

Each level of secondary packaging must identify the contents using human readable language, barcodes or 1D and 2D codes. These codes are especially important for food products, and large food chains and large supermarkets will not accept food that does not contain these codes for sale in their stores. The coding requirements for secondary packaging also apply to other products, including personal care, pharmaceuticals, cosmetics and chemicals.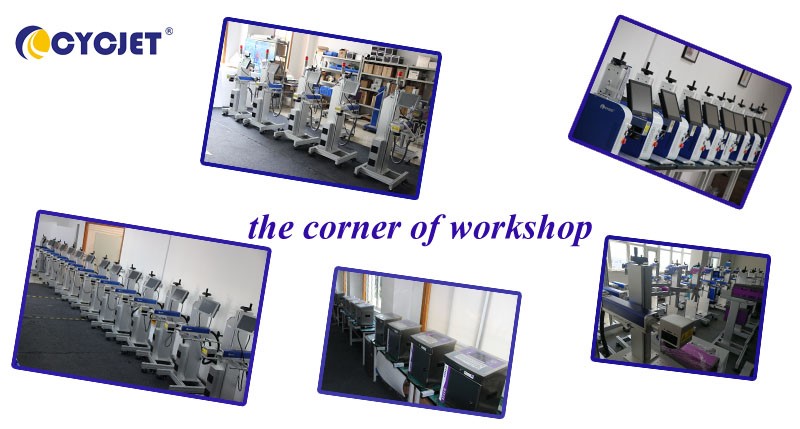 CYCJET is the brand name of Yuchang Industrial Company Limited. As a manufacturer, CYCJET have more than 16 years of experience for R& D different types of handheld inkjet printing solution, Laser printing solution, and portable marking solution, High Resolution Printing solution in Shanghai China.
Contact Person: David Guo
Telephone: +86-21-59970419 ext 8008
MOB:+86-139 1763 1707
Email: sales@cycjet.com
Web: https://cycjet.com/
Reference Video: https://youtube.com/shorts/uF22JAVVu9A?feature=share
Facebook: https://www.facebook.com/100064098422560/videos/824737958946707
Linkedin: https://www.linkedin.com/feed/update/urn:li:activity:6991303694424190976
Alibaba:
https://www.alibaba.com/product-detail/CYCJET-LC30F-CO2-Flying-Laser-Marking_62094127408.html?spm=a2700.shop_plser.41413.100.6abc4df2SolfLG
Made-in-China:
https://cycjetlaser.en.made-in-china.com/product/ZSVmajMdrJrK/China-Cycjet-Industrial-Fly-Laser-Marking-Machine-LC30f-for-Water-Bottle.html
Keywords :
High-speed laser marking machine