CYCJET Logo Small Character Inkjet Printer You Deserve!
2022-11-18source:access:274
Industrial small character printers are used in a wide range of packaging applications in many industries, including food, beverages, dairy products, eggs, meat and poultry, cosmetics and personal care products, pharmaceuticals and medical devices, automotive aerospace materials, building materials, chemicals and other industries are used.
The CIJ inkjet printer has the characteristics of high definition, fast drying, good adhesion, and no color fading for a long time. It is the preferred equipment for various manufacturers.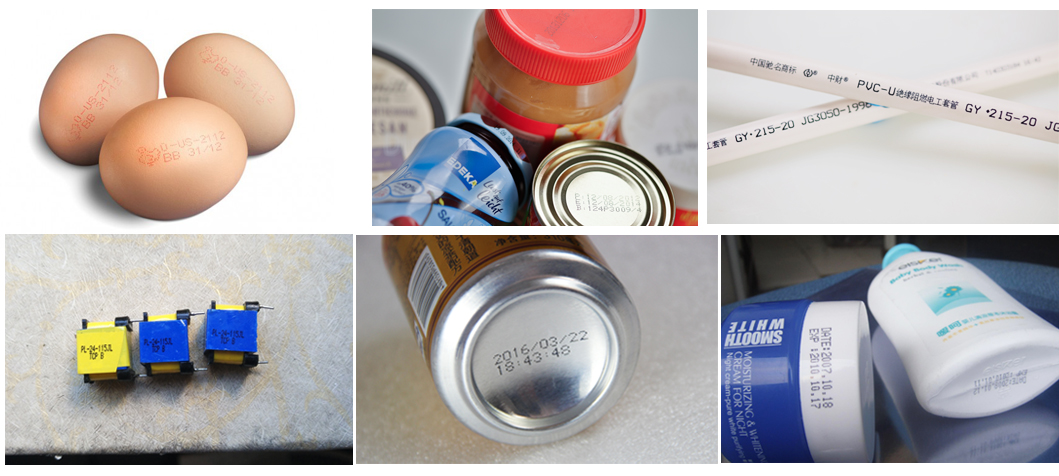 The small character inkjet printer is small in size and light in weight, which makes it easy to integrate into the production line of enterprises. Whether it is in general applications or special applications, its small size and lightness make it more convenient for workers in daily use and maintenance.
Like the UV inkjet printer, the small character nozzle is also non-contact printing. It can use a variety of continuous inkjet inks to print on almost all materials, and it is quite suitable for printing on flat or curved surfaces. It does not need to be in contact with the product, and the printing work can also be completed without damaging the surface of the printed packaging.
For general industrial CIJ inkjet printers, the single-line inkjet printing can reach 300 meters per minute. Taking the date inkjet printing of mineral water bottles and beverage bottles as an example, the inkjet printing speed of small characters can reach about 1,000 bottles per minute. After decades of development, the technology of small character inkjet printers is relatively mature, the performance is relatively stable, and the market price is relatively transparent, which is a good choice for the start-up production enterprises.
With years of development experience, CYCJET has developed a series of application solutions for small character inkjet printing machine and has superb application technology, which can provide correct printing solutions, and can also produce high-quality codes in high-speed continuous production environments, and it can reduce the cost of pre-printed packaging and make the production line more intelligent and precise.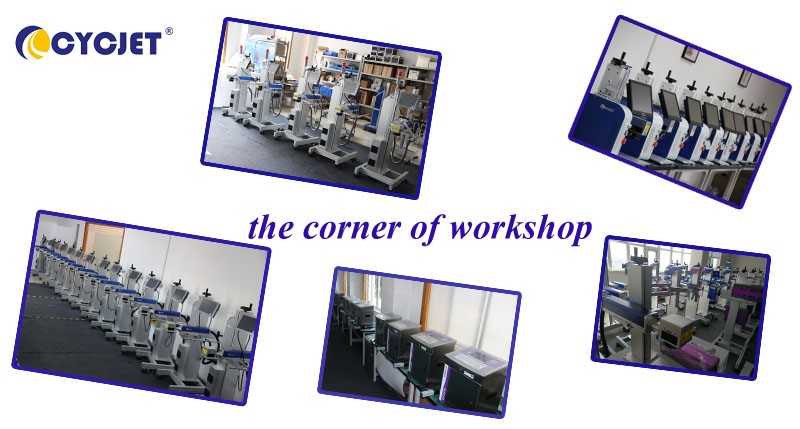 CYCJET is the brand name of Yuchang Industrial Company Limited. As a manufacturer, CYCJET have more than 16 years of experience for R& D different types of handheld inkjet printing solution, Laser printing solution, and portable marking solution, High Resolution Printing solution in Shanghai China.
Contact Person: David Guo
Telephone: +86-21-59970419 ext 8008
MOB:+86-139 1763 1707
Email: sales@cycjet.com
Web: https://cycjet.com/
Reference Video: https://youtu.be/lsPSKYnzI2Q
Facebook: https://www.facebook.com/watch/?v=606279117809374
Linkedin: https://www.linkedin.com/feed/update/urn:li:activity:6981532693536673792
Ins: https://www.tiktok.com/t/ZTRQPCCS8/
Alibaba:
https://www.alibaba.com/product-detail/Cycjet-Plastic-Package-Metal-Can-Small_1600281758499.html?spm=a2700.shop_plgr.41413.10.6db64df2cKhJBN
Made-in-China:
https://cycjetlaser.en.made-in-china.com/product/EBpJbDhPmnAR/China-Cycjet-Small-Character-Inkjet-Printer-for-Expiry-Date-Printing-on-PE-Bag.html
Keywords :
Small character inkjet printer
Online inkjet printing machine