CYCJET Thailand Customer Visiting (II)—Small Character Desktop Inkjet Printer
2019-09-11source:access:1324
In order to make customers know better about CYCJET and its products and service, as well as CYCJET know better of the market demands, CYCJET launched customer visiting in Southeast Asia.
In Free Trade Zone Bangkok, Thailand, we met Mr. Wicharn Sakulsom, the Chief production manager of an Electronic company, a production leader with wealthy-experience. He leaded us to visit their workshop, study the production process. We got to know that for the electronics factory, the most important is the details of every components that will used to the electrical circuit. "A clear marking on each component is the root to escape wrong connection of the circuit, said Mr. Wicharn Sakulsom, " it can help us to classify so many different components and reduce the wrong connection by the workers".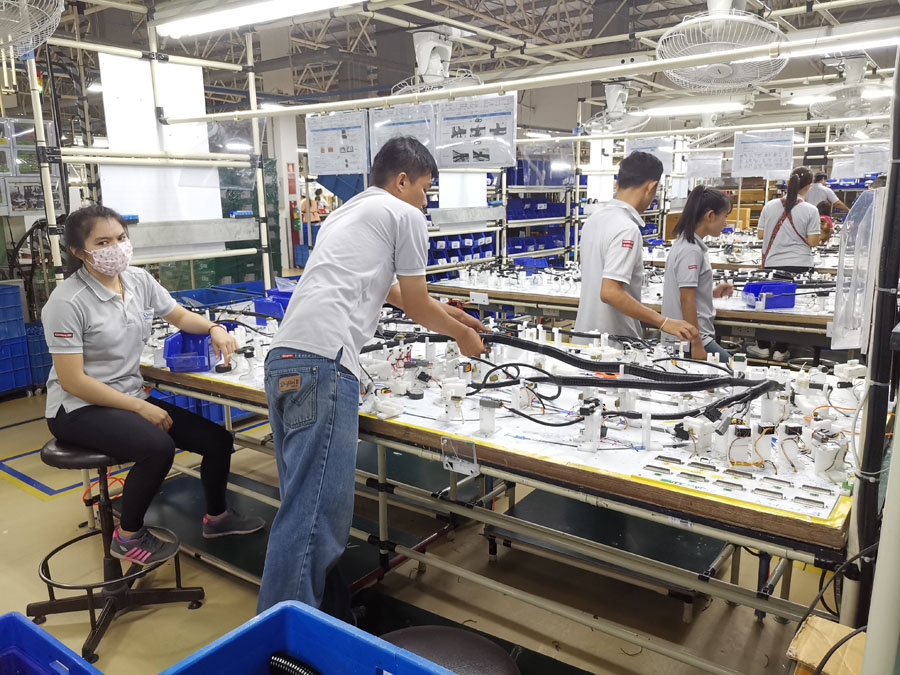 How to make clear printing on such microelectronic components?
"We have tried many different ways to increase the marking quality, as well as the efficiency, said Mr. Wicharn Sakulsom, "but it is hard, as there are so many components in different shapes and sizes, and each size will have its own printing setting, we have thousands kinds, which is really a large challenge to the workers".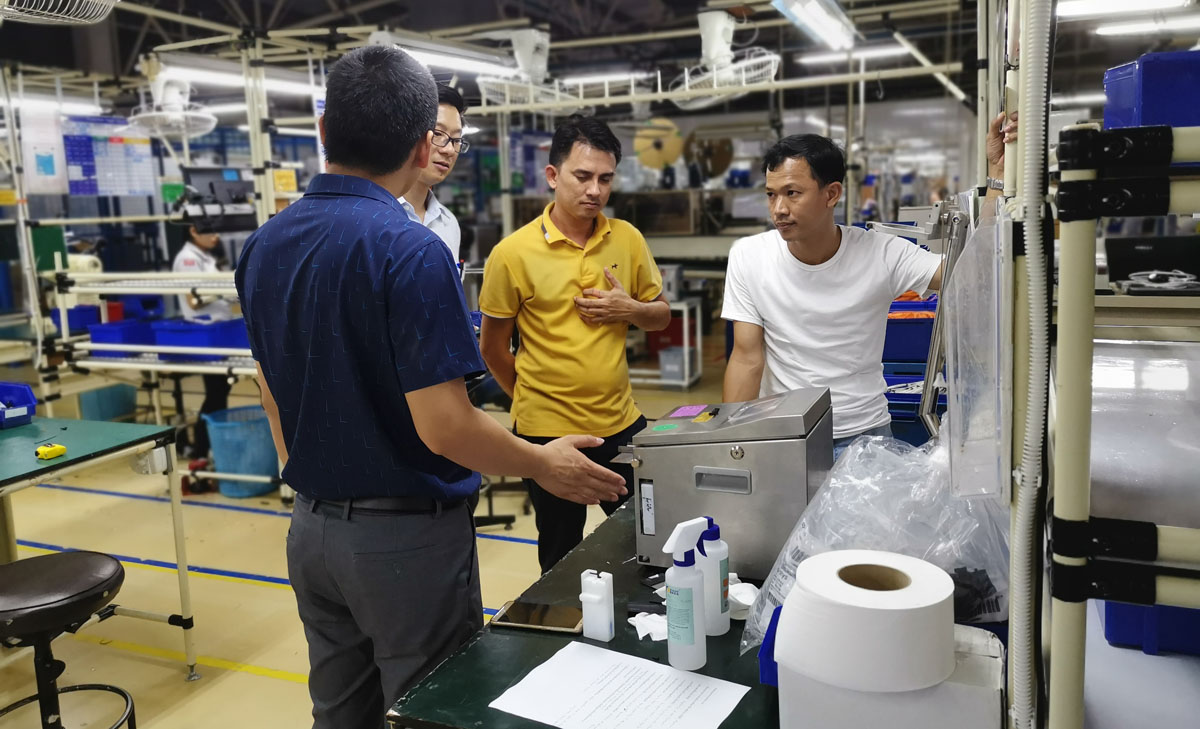 CYCJET ALT390 desktop small character inkjet printer gives them best inkjet printing solutions.
Firstly, an automatic inline inkjet printer is not best for them, even through they have large printing quantity every day. As so many different size and shapes, the worker will have to reset the machine again and again. Just like Mr. Wicharn Sakulsom said it is quite a large challenge to the workers.
Secondly, the normal handheld inkjet printer is not for them. As the hand jet printer has to move on the products. However, for the small components, the handle inkjet printer can not move on it, so it will be hard to make clear printing.
Thirdly, the software design of the CYCJET inkjet printer can meet the multi-frames printing once, which to a great extent increase the working efficiency.
Fourthly, CYCJET supplies special high-quality white ink to meet the micro font clear printing on the components in about 1cm size. At the same time, the desktop inkjet printer ink system will be keep same, won't request any more maintenance.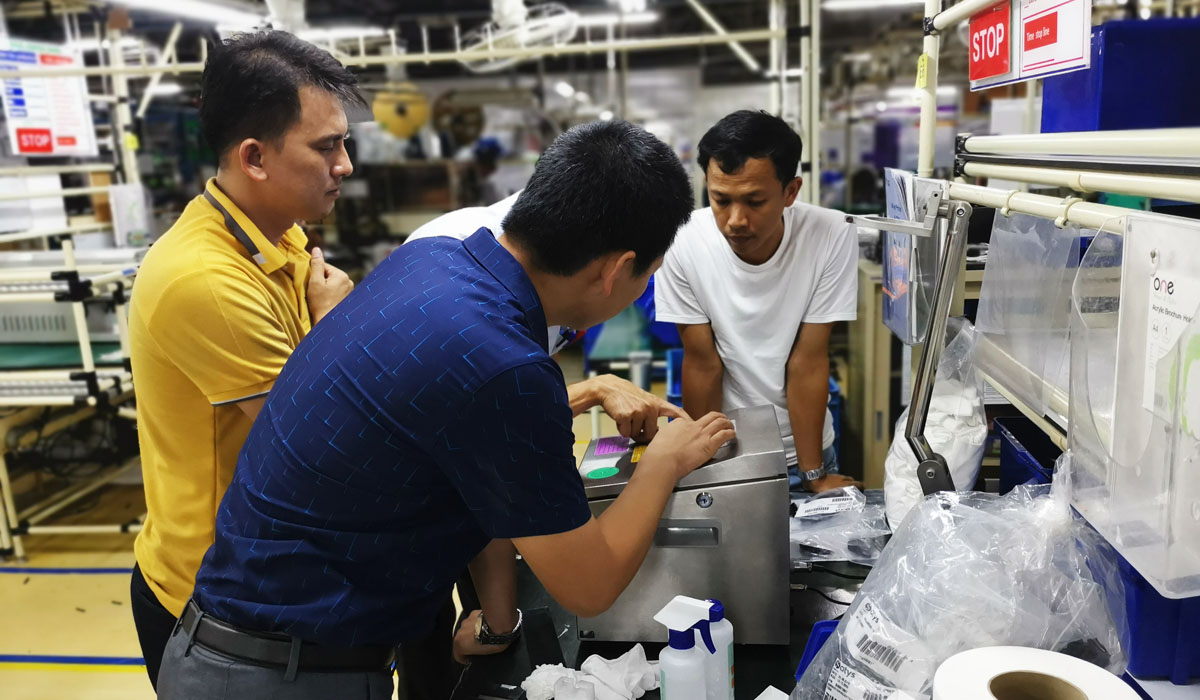 So, the special inkjet printing mode of CYCJET ALT390 is for the small size objects only. Just put the components on the table of the printer, then touch the foot switch, the printhead moves and prints. High-efficiency, precisely position make CYCJET ALT390 be the only choice of the small component's inkjet printing.