CYCJET handheld inkjet printer in concrete prefabricated components - laminated floor sign application
2019-10-16source:access:1376
The laminated slab is an assembled monolithic slab made of prefabricated slabs and cast-in-place reinforced concrete. It has good integrity and the upper and lower surfaces of the slab are flat, which is convenient for the decoration of the veneer. It is suitable for high-rise buildings with high overall rigidity and Large open buildings, so it is necessary to identify the relevant number on the prefabricated floor.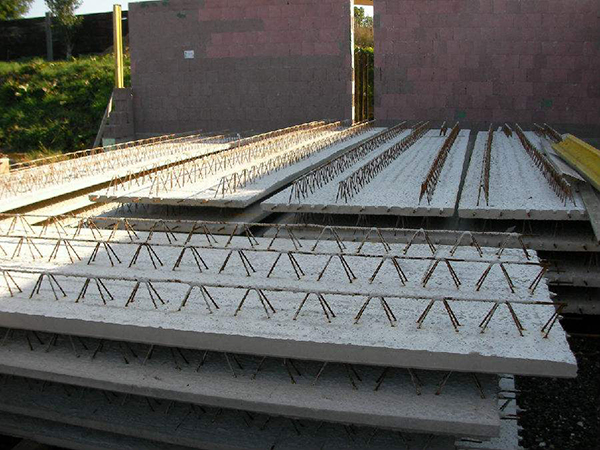 The overall performance of the CYCJET large character handheld inkjet printer is superior to the same type of manual coder equipment on the market.
The shape is more exquisite and compact, the whole machine is designed reasonably, and the body comes with a touch screen. It is suitable for coding pre-stressed laminated floors in outdoor environment, adjusting and editing content information at any time, combined with superior battery life, for a long time. Complete the work at the construction site.
For concrete products, CYCJET Industrial inkjet printer marking machine have outdoor special inks, which are exposed to the sun and rain in the natural environment. The writing is still neat and tidy, and there will be no discoloration, displacement, etc., eliminating secondary rework and reducing manpower and material resources. , improved the coding efficiency on the prefabricated floor.
The construction site has a harsh environment and serious dust, which is easy to cause blockage for portable coding equipment. The CYCJET Precast concrete slab inkjet printer adopts innovative high-resolution nozzles, which are stable and smooth in the face of outdoor high temperature, humidity and dust. The completion of the marking work will not cause blockage and wear on the nozzle.
Of course, CYCJET Dot-matrix inkjet printer is not only limited to concrete prefabricated parts, but also can be printed on metal, wood, stone and other materials according to site requirements, achieving a multi-purpose machine, strong adaptability, and more in line with the construction site. Identification needs.
CYCJET is the a brand name of Yuchang Industrial Company Limited. As a manufacturer, CYCJET have more than ten years experience for wholesaler and retailer of different types of handheld inkjet printing solution, Laser printing solution, portable marking solution in Shanghai China.
Telephone: +86-21-59970419 ext 8008
Website: http://www.cycjet.com/
Keywords:large character handheld inkjet printer
Industrial inkjet printer marking machine
Precast concrete slab inkjet printer
Working video: