How to choose a high-quality, low-cost wire and cable printer?
2020-10-30source:access:2620
For wire and cable manufacturers, the choice of coding systems is important to meet these needs flexibly and to operate stably in challenging production environments and to integrate seamlessly into production processes.
Code Content-The code required for wires and cables is relatively simple, and a common line of code is common.
Production environment – Also make sure your printer has the right level of water resistance and features to run stably in humid, dusty, or greasy environments.
The small character inkjet printer with an intelligent operator interface reduces the risk of human error, such as entering incorrect information or selecting the wrong code. Reducing such errors can further reduce scrap costs.
Simple and intuitive information selection and large-capacity memory for storing different codes ensure that the correct code is selected for the first time and every time, greatly reducing such risks.

Non-contact batch number coding machine can change information quickly and flexibly at the touch of a button, while coding in multiple code sizes and styles on most materials. Quickly changing code without stopping the printer can reduce downtime and reduce delays in delivery.
Inferior codes such as blurry or smudged display on cable color background can lead to rework, resulting in high costs. The fast-drying ink not only clearly displays on the cable, but also prevents ink transfer when the cable is wound.
Inkjet coding printers are probably the most cost-effective option for printing on almost all plastics and printing with a variety of inks of different properties and colors, providing the ideal contrast and durability to ensure that any color substrate , the code is clearly displayed on it.
Effective coding solutions tailored to specific production requirements can help reduce downtime and coding errors, which in turn can reduce scrap costs and help provide customers with the highest quality service.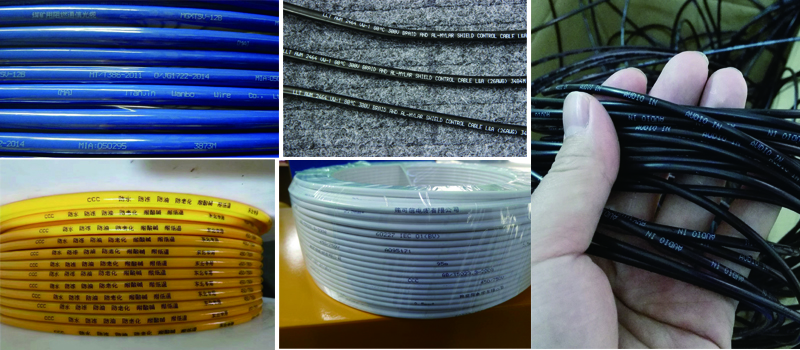 CYCJET is a brand name of Yuchang Industrial Company Limited. As a manufacturer, CYCJET have more than ten years' experience for wholesaler and retailer of different types of handheld inkjet printing solution, Laser printing solution, portable marking solution in Shanghai China.
Contact Person: David Guo
Telephone: +86-21-59970419 ext 8008
MOB:+86-139 1763 1707(whatsapp)
Email: sales@cycjet.com
Web: www.cycjet.com
Keywords:
small character inkjet printer
Video Link: