How to make date and batch coding on pharmaceuticals boxes
2021-09-17source:access:1500
Carton box is the main packaging form for the products of pharmaceuticals, and the product identification code is usually on the packaging box. Pharmaceutical companies mark products before they leave the factory, and there are two main types of coding, one is coding in empty boxes, and the other is coding after packaging. Empty box coding is generally combined with automatic paging machine.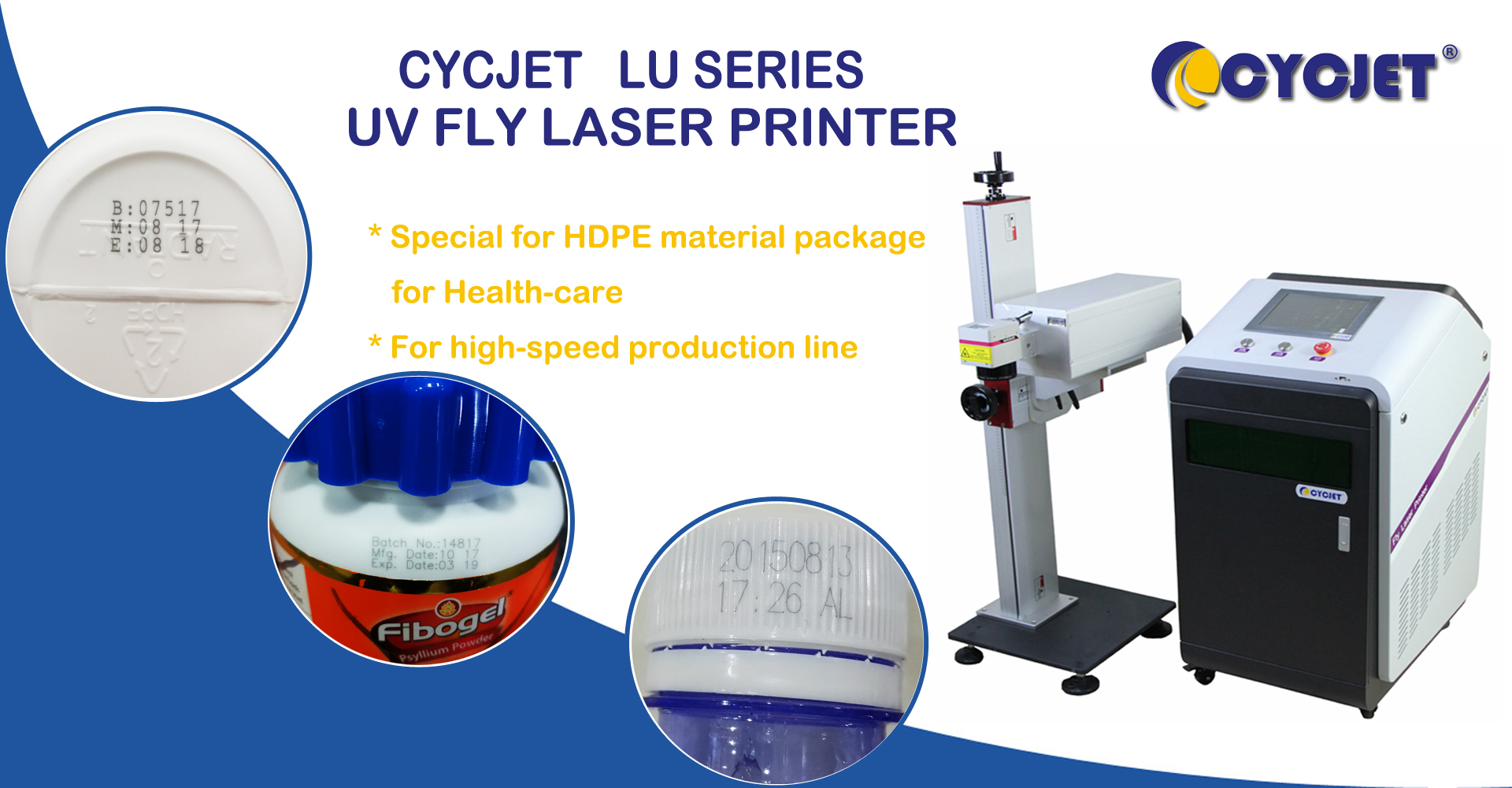 After boxing, the coding can be based on the actual situation of the production line, and the fly laser printer can be combined with a conveyor belt or an automatic production line to realize online coding. The code spraying suitable for this form is not limited to the packaging box, other product packaging forms or labels can also be sprayed with this method. Surfaces including paper, plastic, metal, glass, ceramics, coated paper, thermal paper, coated paper, aluminum foil, uncoated paper, ABS, PET, PVC, PE, tinplate, gold foil, plastic packaging, etc. can be realized online Automatic coding.
Many pharmaceutical companies are more likely to ask, why choose laser marking machine for pill boxes and pharmaceutical packaging? Isn't it possible for other models? The point that CYCJET wants to affirm here is that as a traditional identification device-fly laser marking machine has the following advantages:
1. Speed requirements. Today, with more and more automated production lines, many pharmaceutical companies are equipped with more advanced processes and assembly lines, and the speed has been greatly improved. Some traditional inkjet printer equipment can no longer meet the needs of marking. CYCJET high speed laser engraving machine can achieve 300m/min high-speed coding, which can meet the coding speed requirements of most pharmaceutical packaging. Compared with other models, marking speed and cost performance are superior to other marking equipment.
2. Demand for stability. Fly laser marker is used in an industrial-grade pharmaceutical production line. Stability is as important as the degree of intelligence. It is the core indicator that manufacturers need to focus on. A stable laser marker can maintain long-term high-speed operation. The service life is also long; a poorly stable inkjet printer often encounters unexpected conditions such as ink leakage and failure first, which will seriously affect the production line output and production capacity, and directly affect the company's efficiency.
3. Environmental protection requirements. This is mainly reflected in the impact of consumables on product packaging. Laser marking equipment has no consumables, no ink or cleaner needed, zero pollution.

CYCJET is the brand name of Yuchang Industrial Company Limited. As a manufacturer, CYCJET have more than 15 years of experience for R& D different types of handheld inkjet printing solution, Laser printing solution, and portable marking solution, High Resolution Printing solution in Shanghai China.
Contact Person: David Guo
Telephone: +86-21-59970419 ext 8008
MOB:+86-139 1763 1707
Email: sales@cycjet.com
Video Link:
Keywords: