How will coding automation be developed with 5G technology?
2019-08-13source:access:3198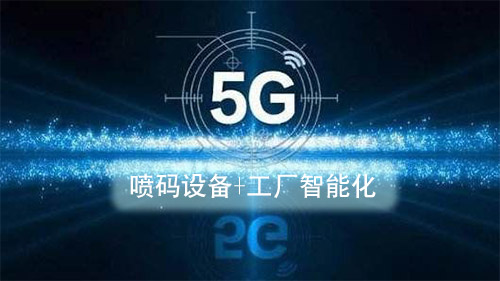 In 2019, it was properly defined as "5G first year", and the rapid development of 5G technology has become a hot topic of current discussion. I don't want to take advantage of the huge advantages of 5G to make great achievements in the fields of intelligent manufacturing, coding automation and Internet of Things. The printing and packaging industry will also undergo tremendous changes in the future information revolution pioneered by 5G technology. China's "demographic dividend" is already in the past. In the future, the automation control level of printing and packaging manufacturing plants will maintain the core competitiveness of the enterprise. The automated control system will accurately control the equipment through the continuous dispersion measurement, transmission and analysis of large-scale sensors. Process automation, unmanned, and intelligent. The typical automatic closed-loop control cycle should be as low as milliseconds, and the reliability is also very high. The coding automation system relies on 5G technology to achieve it.
The intelligent transformation of the factory, the IoT as a key supporting technology for connecting people, machines and equipment should also be highly concerned by the printing and packaging enterprises. It is a new possibility for traditional printing and packaging companies to transform into the functional printing field such as printing electronics and 3D printing. From abroad to China, traditional printing and packaging companies have been involved in the successful field of functional printing in RFID electronic tags, flexible displays, LED antennas, 3D printing, etc. The development of 5G technology is an important factor in the transformation and upgrading of printing and packaging enterprises. opportunity. How the printing equipment industry applies advanced 5G technology to the printing and packaging production workshop, and is involved in the new form of printing and packaging products in the 5G era. Building a platform between printing and packaging products manufacturing and consumers through the Internet will help the printing and packaging industry enter a new field. To integrate traditional and single manufacturing enterprises into the tide of modern information technology transformation.