Jingle Bells, This Year's Christmas Surprise Delivered by CYCJET
2022-12-23source:access:304
A small QR code hides a big surprise:
Brands are now more than the physical product itself, and consumers' desire for engagement and interaction has spurred marketers to work with production teams to bring new depths to the product experience.
1. Increase product after-sales value.
If you're selling a physical object—food, toys, designer handbags, or beauty kits—How do you understand your customers (and even better understand their needs) when a complex supply chain inevitably puts you "a thousand miles away" from the end user? If you can't establish a direct relationship with customers, and you can't lay a foundation for long-term contact, can your brand still add value? The answer is: of course.
Utilizing codes can provide manufacturers and retailers with valuable information, such as when and where consumers scan barcodes or QR codes, providing new insights into customer behavior. It is a tool for engaging directly with consumers, building brand loyalty and collecting customer data throughout the supply chain. This opens up unprecedented opportunities for brand identity – well beyond traditional packaging and media outlets.
2. Increase interactive experience:
Digital innovation is not limited to online brands, in fact any product can become part of an online interconnected ecosystem. In its simplest form, a personalized barcode can be a place to let users know about product details, blogs, communities, and customer support.
In addition to understanding basic product information, the QR code has also been played by brand leaders in new tricks. Many brands use QR codes for prize quiz, small game activities and immersive experience. What's more, customers can record their own video messages, follow the gifts they send, and give their loved ones a more memorable experience.
Today, marketing is not the same as closing a sale. Everyone is exposed to barcodes and QR codes every day. Smart use of QR codes can create huge opportunities.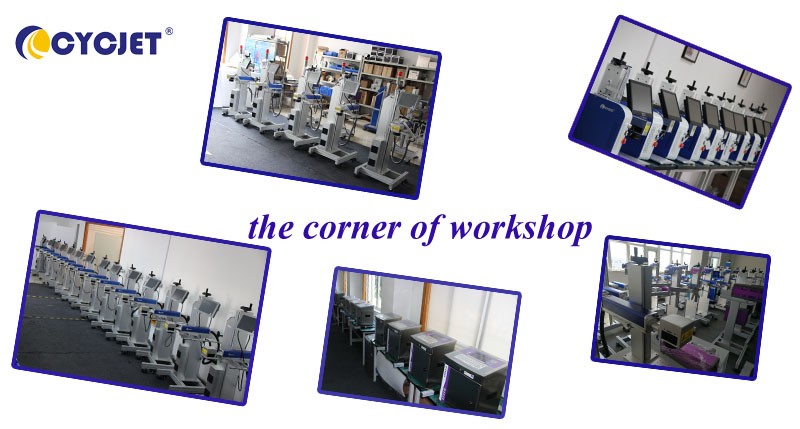 CYCJET is the brand name of Yuchang Industrial Company Limited. As a manufacturer, CYCJET have more than 16 years of experience for R& D different types of handheld inkjet printing solution, Laser printing solution, and portable marking solution, High Resolution Printing solution in Shanghai China.
Contact Person: David Guo
Telephone: +86-21-59970419 ext 8008
MOB:+86-139 1763 1707
Email: sales@cycjet.com
Web: https://cycjet.com/
Reference Video: https://www.youtube.com/watch?v=yxieWQNJR0Q
Facebook: https://m.facebook.com/story.php?story_fbid=515562793923664&id=100064098422560
Linkedin: https://www.linkedin.com/feed/update/urn:li:activity:6998157579898032128
Tiktok: https:///www.tiktok.com/t/ZTRxkakpE/
Alibaba:
https://www.alibaba.com/product-detail/32mm-128mm-Pij-Inkjet-Machinery-Batch_1600618976261.html?spm=a2700.shop_plgr.41413.68.5642379fmyMB4y
Made-in-China:
https://cycjetlaser.en.made-in-china.com/product/UOmtRVwHgeru/China-Cycjet-High-Speed-Online-Alt500UV-Large-Character-Inkjet-Printer-for-Cloth-Label-Qr-Code-Barcode-Inkjet-Coding-Machine.html
Keywords :
High-resolution inkjet printer