Metal coding machine: CYCJET DOD handheld inkjet printer intelligently prints on the surface of the rectangular tube
2021-09-06source:access:1662
Rectangular pipe generally refers to the name of square pipe and rectangular pipe. It is mainly a special steel made of coiled steel. The price of this kind of steel is relatively simple in structure and low in price. Tube, decorative square tube, construction square tube, mechanical square tube, etc.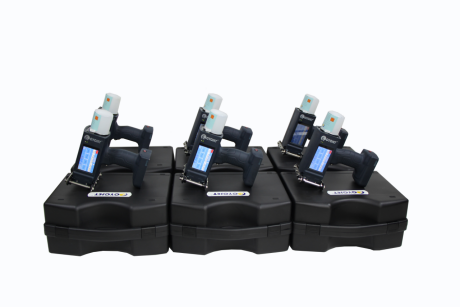 Since the rectangular tube is made of metal, the surface is relatively smooth, and the common labeling methods have poor adhesion and are easy to fall off. Therefore, it brings certain troubles to the identification. As an industrial-grade identification device, the CYCJET DOO steel structure handheld inkjet printer is used for metal products.Comes with a simple and efficient application plan.
The compact and exquisite shape design reflects the high efficiency and convenience of the CYCJET manual coding machine. It is designed according to ergonomics and has a full grip. Through the body's built-in LCD touch screen, content editing, parameter adjustment, and printing can be carried out in any workplace. The information is accurate and fast.
In order to ensure the adhesion of the handwriting on the surface of the rectangular tube, the CYCJET portable carbon steel pipe inkjet printer has special ink, which can still keep the handwriting clean and clear for a long time in the face of wind and rain, whether it is a QR code, barcode, or LOGO. And other content, there will be no fading or blurring, and the practical performance is even better.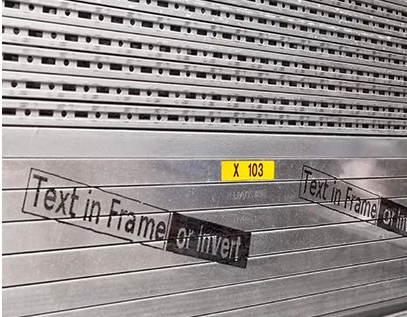 Different from the common hand-held printers on the market, CYJET pays special attention to the stability of performance, which reflects the quality of German craftsmen. It adopts innovative solenoid valve nozzles and ruby nozzles. Under different marking environments, the nozzles are free from dust. The impact of the environment such as high temperature and high temperature causes clogging and abrasion. The service life is relatively long, and the performance is stable. Therefore, it is not a cost-effective inkjet printer equipment for enterprises.
Not only can it meet the coding requirements in the industrial field, the CYCJET rectangular tube inkjet printer has intelligent and diversified functions, a variety of personalized logo combinations, breaking the solidification and singleness, allowing brand information to be displayed and transmitted in depth, WiFi, Bluetooth, Various information transmission methods such as USB are more intuitive and simple, allowing smart signs to be integrated into them.
CYCJET is the a brand name of Yuchang Industrial Company Limited. As a manufacturer, CYCJET have more than ten years experience for wholesaler and retailer of different types of handheld inkjet printing solution, Laser printing solution, portable marking solution in Shanghai China.
Keyword:Steel structure inkjet printer.
DOD large character hand held inkjet printer
Carbon steel pipe inkjet printer
Concrete slab inkjet printer
Rectangular tube inkjet printer
Video Link: https://youtu.be/jsCdixI23GE
Contact Person: David Guo
Telephone: +86-21-59970419 ext 8008
MOB:+86-139 1763 1707
Email: sales@cycjet.com
Website: http://www.cycjet.com/