Non-contact Inkjet Printers Protect Product Integrity
2023-05-12source:access:93
Many product logos, using traditional methods such as pasting or engraving, will have a certain degree of impact on the product surface, including traces on the product surface and a decline in the overall aesthetics of the product. This is because traditional coding methods come into contact with the surface of the product. For some products, aesthetic shape and condition are very important. The inkjet printing machine is a device that is controlled by software and uses a non-contact method to mark on the product. This is also an important reason why the inkjet printer is a rising star.
The non-contact inkjet printing method means that the inkjet printer does not need to contact the surface of the product when it produces the logo. The inkjet printer nozzle is directly suspended above the product logo. At a certain distance, the inkjet printer produces a logo with a size of a few millimeters to a few centimeters. Including characters, numbers, English, barcodes, patterns, etc. can be generated. For diversified product identification, inkjet printer is also the best choice.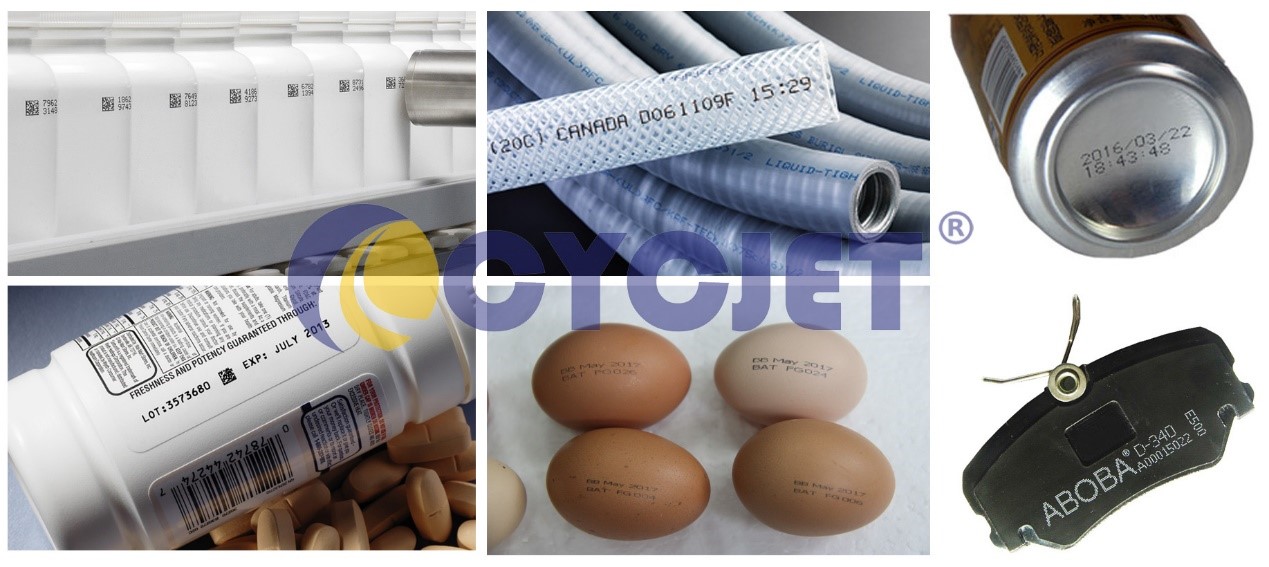 As a modern precision processing method, CIJ inkjet printer technology has unique advantages compared with corrosion, pneumatic processing, etc. the laser is used as an additive method, and there is no processing force between the workpiece and the advantages of no contact, no cutting force, and small thermal influence, which ensures the original precision of the workpiece. At the same time, the material has wide adaptability, can make very fine marks on the surface of various materials and has very good durability.
Compared with traditional marking, the non-contact printing method can also be applied to many materials, such as plastic, metal, wood, etc. Even if it is an irregular object surface, the inkjet printer can produce identifiable marks. For these products, a fully automated small character inkjet printer is an important way to solve this type of product identification.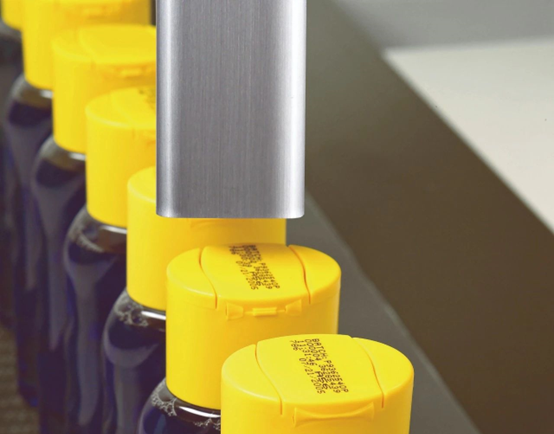 The fully automatic online inkjet machine adopts a variety of technologies, which can print large and small characters according to actual inkjet requirements. The characters printed by the inkjet printer can be accurate to the point. As the product moves along the production line, the numbers/characters to be printed are printed on the product in turn. This is a non-contact process, meaning there is no physical contact between the printer and the product. At present, most of the three-phase codes on the packaging of food and beverages are printed by this method.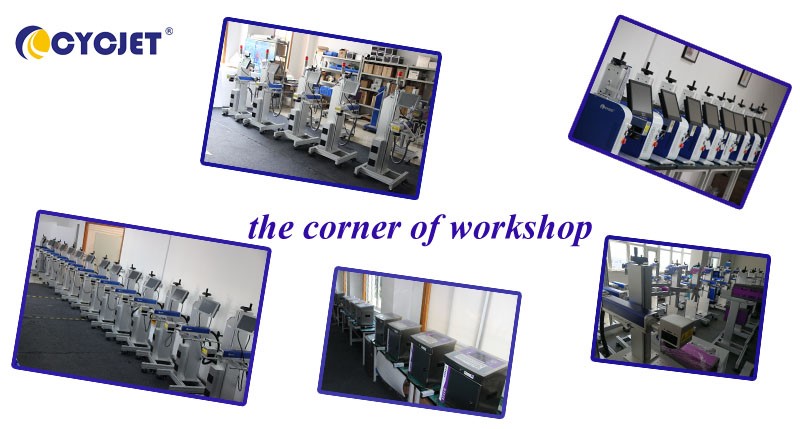 CYCJET is the brand name of Yuchang Industrial Company Limited. As a manufacturer, CYCJET have more than 19 years of experience for R& D different types of handheld inkjet printing solution, Laser printing solution, and portable marking solution, High Resolution Printing solution in Shanghai China.
Contact Person: David Guo
Telephone: +86-21-59970419 ext 8008
MOB:+86-139 1763 1707
Email: sales@cycjet.com
Web: https://cycjet.com/
Reference Video: https://youtube.com/shorts/khvuRaND7FM
Facebook: https://www.facebook.com/100064098422560/videos/1173962306653283
Tiktok: https://www.tiktok.com/t/ZTRTeqTEH
Linkedin: https://www.linkedin.com/feed/update/urn:li:activity:7036516913572651008
Alibaba:
https://www.alibaba.com/product-detail/CYCJET-B3020-Small-Character-Industrial-Inkjet_1600494620880.html?spm=a2700.shop_plser.41413.5.1b5b379fInAway
Made-in-China:
https://cycjetlaser.en.made-in-china.com/product/LCwnIvqTZPVu/China-Cycjet-B3020-Industrial-Inkjet-Printer-Small-Character-Inkjet-Printer-Cij-Printer-Continue-Inkjet-Printer.html
Keywords :
Small character inkjet printer