Roll Film Flexible Packaging Anti-Counterfeiting Variable Code Inkjet Printer Logo
2022-05-26source:access:475
In the roll film packaging anti-counterfeiting label industry, printing equipment is often used to directly print the anti-counterfeiting label on the inner layer of the film when printing on the roll film, so as to achieve the anti-counterfeiting label. With the development of the market, the anti-counterfeiting requirements of various packaging have been further improved, such as food, medicine, pesticides, fertilizers, seeds, cosmetics and other industries closely related to people's lives. The requirements for anti-counterfeiting labels on packaging bags and boxes have evolved from simple numbers to fixed barcode QR codes, and now it has evolved to variable QR code barcode according to market demand, realizing one object and one code. At present, some industries need to realize that the same code inside and outside of the package is one item and one code, which is difficult for printing equipment to achieve.
Yuchang has devoted itself to researching the coding and marking industry for more than ten years, and has accumulated rich experience in various marking fields. To meet the needs of the market, for flexible packaging printing variable codes, one object and one code, we overcome various problems encountered in production, and choose ALT500UV series single-head and multi-head inkjet printers. Finally won the recognition of customers, achieving high-definition, high-efficiency production requirements, to achieve high printing adhesion, scratch resistance, alcohol resistance, boiling resistance, and good weather resistance.
The ALT500UV equipment is stable and reliable. It adopts high-precision industrial nozzles and uses an anti-blocking design, which is not easy to block and reduces the number of ink squeezes. The nozzles are protected in multiple ways to avoid damage to the nozzles caused by scratches, rubbing and collisions on the surface of the nozzle shell, ensuring long-term trouble-free operation. Compared with other similar inkjet printers, the working reliability is greatly improved.
Powerful functions, simple operation, completely separated from computer editing, color touch screen, as convenient as editing text messages on mobile phones. Printing information WYSIWYG; dot matrix font, horizontal bar font, vertical bar font, printing font, character height and point size can be set arbitrarily, unique anti-counterfeiting font to meet the needs of anti-smuggling and other parties. Applicable materials: paper, plastic, tinplate, glass, ceramics, aluminum foil, self-adhesive, PP, PE, PET, OPP, etc.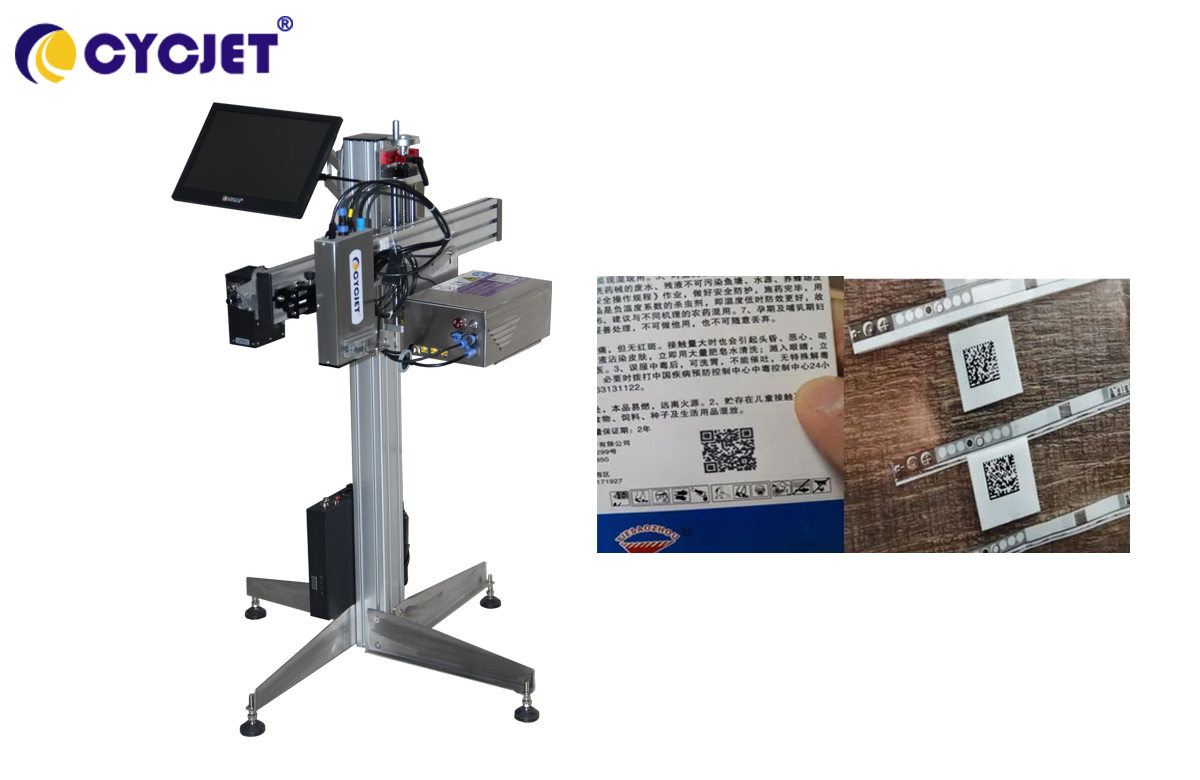 In our daily life, fakes are everywhere. But what people are most disgusted with is the anti-counterfeiting of medicine, anti-counterfeiting of food, and anti-counterfeiting of cosmetics, which not only damages people's materials, but also lays down serious hidden dangers to people's health. This problem cannot be delayed. In reality, criminals use a variety of counterfeiting methods to make consumers hard to guard against. Fortunately, there is now a high-end anti-counterfeiting technology - variable two-dimensional code anti-counterfeiting packaging, which applies the principle of one item one code to prevent counterfeiting who have nowhere to start.
Some enterprises also carry out anti-smuggling and anti-counterfeiting logo traceability codes (barcodes). In this coding process, different packaging materials need to be matched with different inkjet printers. Yuchang Industrial develops different inkjet printers according to the actual requirements of customers and the working conditions, suitable equipment is recommended to fully reflect the advantages of the inkjet printer, adapt to these different products, achieve the same inkjet effect, and cooperate with the high-speed assembly line.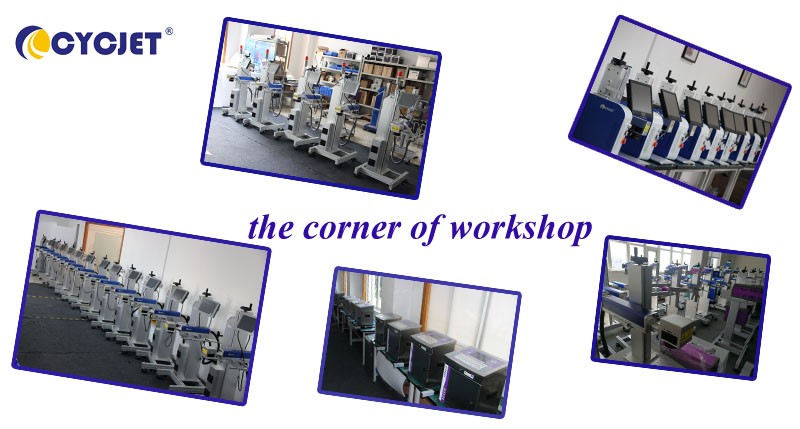 CYCJET is the brand name of Yuchang Industrial Company Limited. As a manufacturer, CYCJET have more than 16 years of experience for R& D different types of handheld inkjet printing solution, Laser printing solution, and portable marking solution, High Resolution Printing solution in Shanghai China.
Contact Person: David Guo
Telephone: +86-21-59970419 ext 8008
MOB:+86-139 1763 1707
Email: sales@cycjet.com
Keywords :
High-resolution inkjet printer
Working video: