Significant Advantages of Laser Marking Machine in Tire Marking Industry
2022-06-24source:access:660
In recent years, my country's automobile production and sales have surged. With the steady recovery of the national economy and the accelerated recovery of consumer demand, coupled with the still huge potential of China's automobile market, it has driven the rapid development of the automobile industry. As one of the important components of automobiles, the demand for automobile tires is increasing day by day.
Tires are circular elastic rubber products that roll on the ground and are assembled on various vehicles or machinery. They are often used under complex and harsh conditions, so they have high quality requirements. While pursuing output, it has strict control over quality. After the tires are produced, it will print the product logo, model, date of manufacture, etc. Some manufacturers will introduce paper QR code technology to store product information directly in the QR code, allowing users to scan the QR code directly to understand the product. However, due to the modifiability of paper products, bad traders have the opportunity to make fake and shoddy products, causing market confusion. For the urgent requirement of standardizing the market, laser marking technology has been introduced into tire production. The tire laser coding machine has many advantages such as clear and unique images, safety, environmental protection and anti-counterfeiting, and is suitable for tire processing. Therefore, tire laser marking machines are widely used in tire production. The D100 handheld laser printer independently developed by Shanghai Yuchang Industrial Co., Ltd. is of high quality, intelligent, advanced, efficient and practical. It can perfectly solve the trouble caused by paper information, so it is widely used in tires, logistics companies and other industries.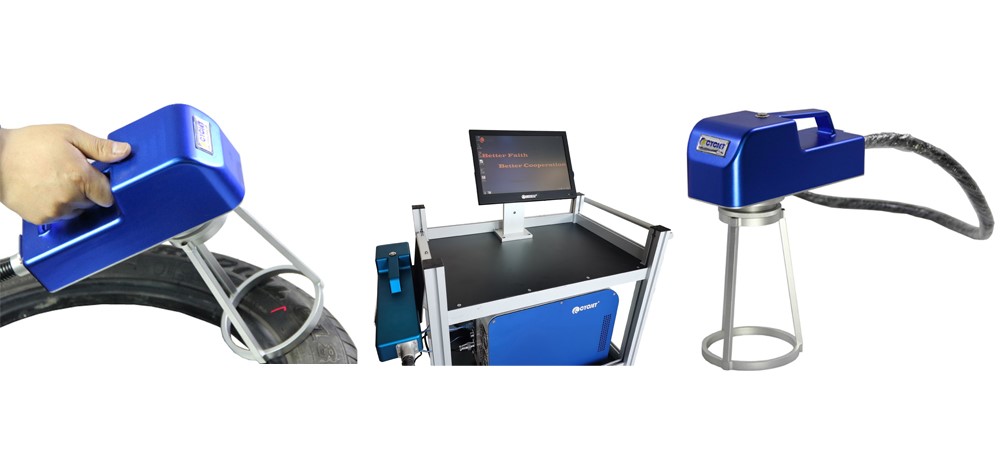 What are the significant advantages of the D100 handheld laser marking machine?
1.The marking method is highly intelligent, the marking effect is clear and beautiful, and it can cooperate with the production line to realize production line production.
2.The marking information is permanent, once marked, it is resistant to corrosion and high temperature, and has strong traceability.
3.Diversified marking patterns, LOGO, text and date can be marked.
4.Environmentally friendly, non-polluting substances, in line with environmental protection standards.
5.High efficiency, fast and efficient marking, high definition.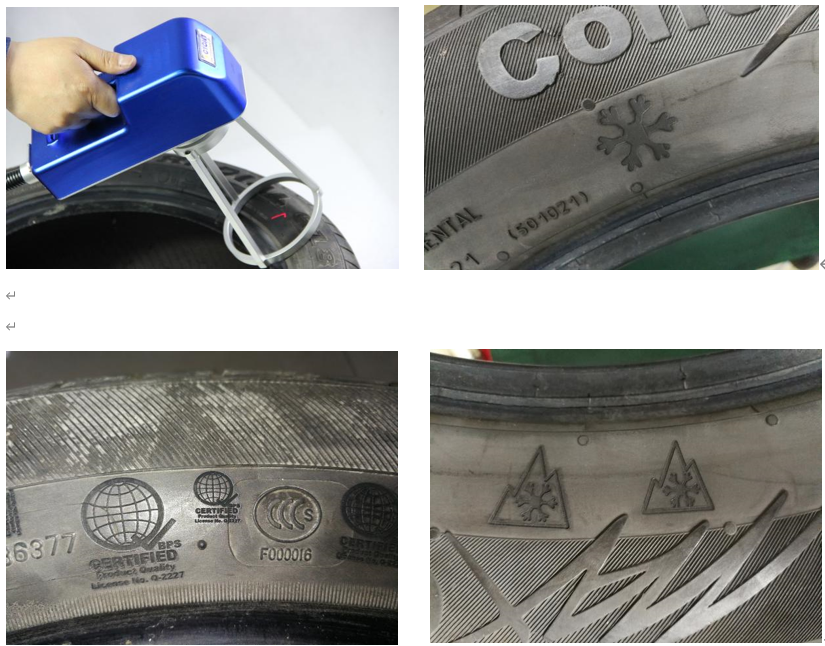 CYCJET is the brand name of Yuchang Industrial Company Limited. As a manufacturer, CYCJET have more than 16 years of experience for R& D different types of handheld inkjet printing solution, Laser printing solution, and portable marking solution, High Resolution Printing solution in Shanghai China.
Contact Person: David Guo
Telephone: +86-21-59970419 ext 8008
MOB:+86-139 1763 1707
Email: sales@cycjet.com
Keywords :
Handheld laser marking machine
Portable laser marking machine
Working video: