Successful Application of CYCJET M Series Marking Machine in Tire Industry
2022-12-05source:access:346
With the increasing requirements for tire performance in automobile modernization, tires are developing towards high-tech and refined products. As a rubber product, car tires should of course have a production date or batch number.
According to our investigation, the tires and rubber products sold on the market are marked with the production date of the tire, as well as the model and specification of the coded mark, which is convenient for customers to choose. Automobile tires are important parts related to safety, and there is a storage time according to regulations. Car owners should pay attention to two aspects of inspection when choosing to buy, one is to check the date of manufacture, and the other is to check the appearance in time. Once bulges and cracks are found, replace them in time to prevent tire blowouts.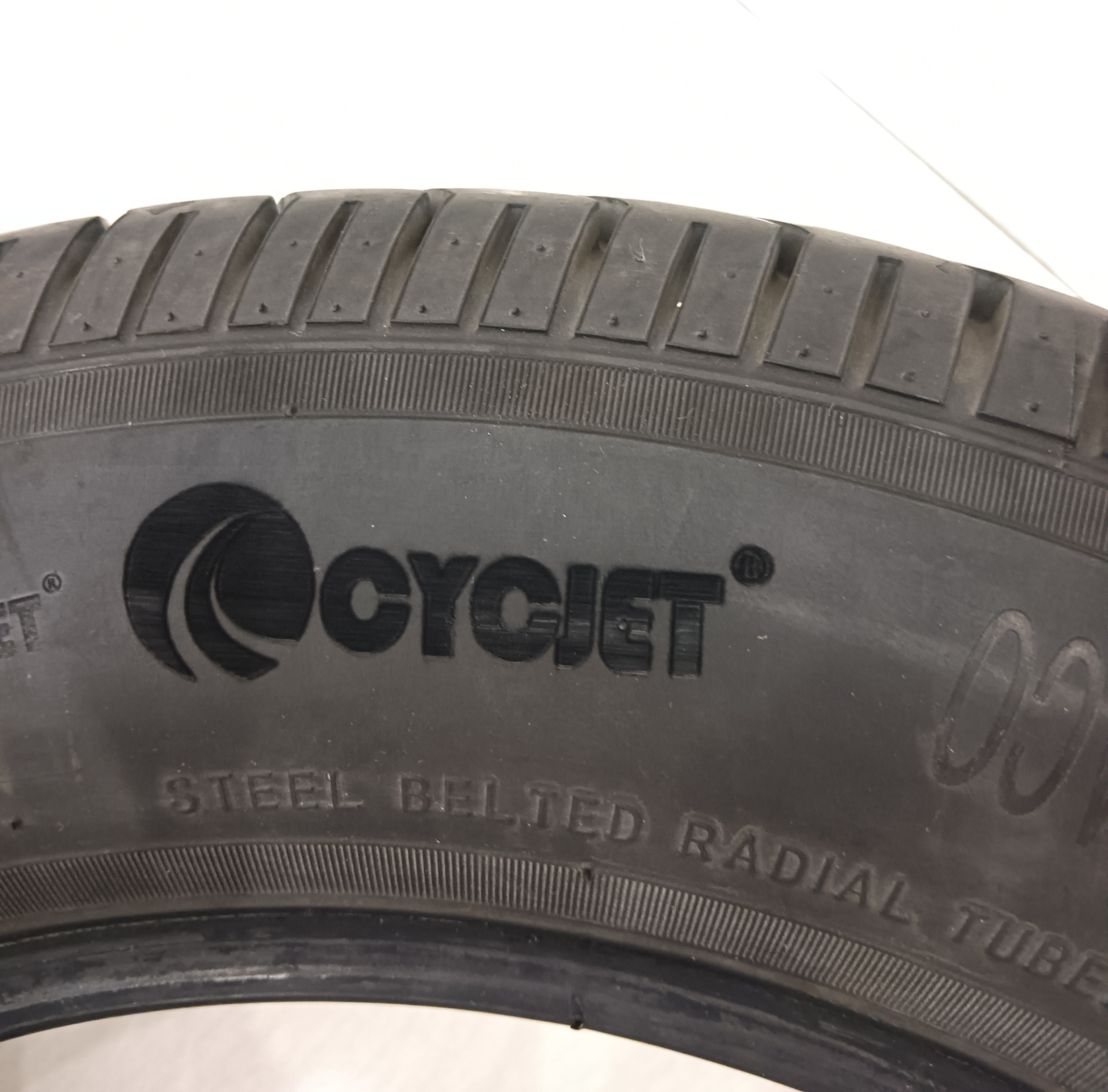 Let me share with you the case of the practical application of the M Series coding machine in the automobile tire industry:
1. For tire leasing companies, the requirement is to mark the serial number and date on truck tires/car tires. The marking height is 15-25mm and the marking depth is about 1mm. It is hoped that the marking effect will still be clearly visible after use. It is convenient to manage the company's rental tire replacement business.
Our M series mini handheld laser marking machine could achieve a max of 1mm marking depth. The marking depth could also be adjusted with different setting parameters, including marking speed, marking power, line space fill, marking times, etc. The marking area could be 100x100mm, suitable for all kinds of customers' demands.
2. For tire distributors, the requirement is to mark the QR code on the tires after installation. The machine type is handheld, easy to move, no need to load and unload tires, tire marking can be done at any time, and provide services for tire retreading factories and truck transportation departments, in order to realize the tracking control of the tire.
3. Black rubber truck and bus tires, print serial numbers for customers, print range is 50*200mm, print depth is 0.6-0.8mm, and it can be configured to print information at a fixed position on the conveyor line.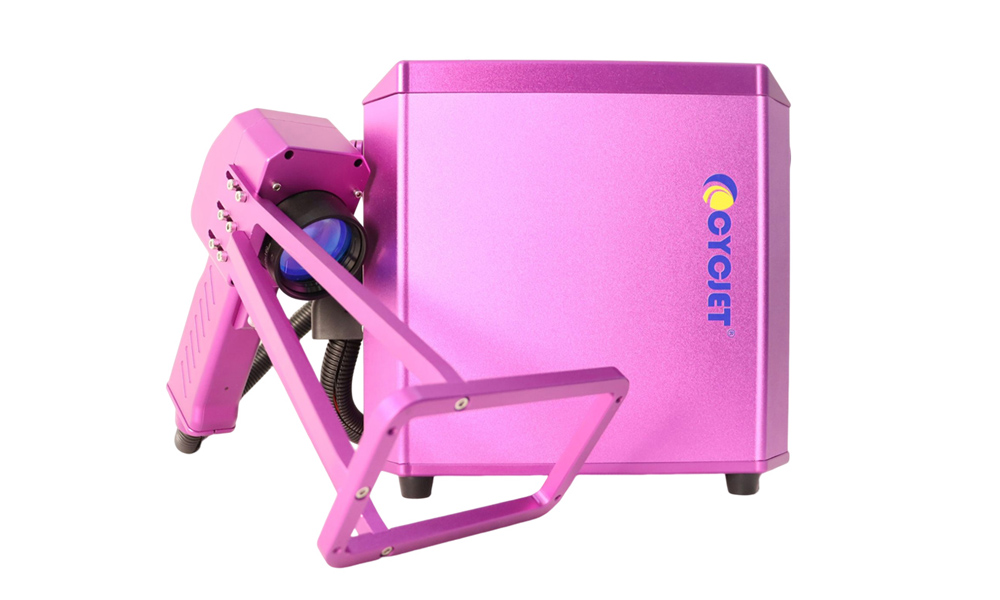 Our M series handheld laser marker could not only mark the simple logo, text, serial number, batch number, date, time, but also could mark QR code, bar code, etc.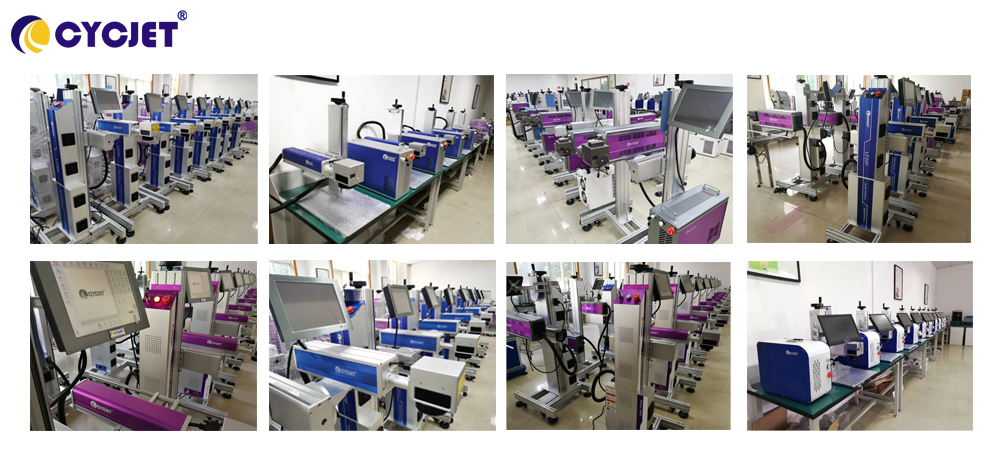 CYCJET is the brand name of Yuchang Industrial Company Limited. As a manufacturer, CYCJET have more than 16 years of experience for R& D different types of handheld inkjet printing solution, Laser printing solution, and portable marking solution, High Resolution Printing solution in Shanghai China.
Contact Person: David Guo
Telephone: +86-21-59970419 ext 8008
MOB:+86-139 1763 1707
Email: sales@cycjet.com
Web: https://cycjet.com/
Reference Video: https://www.youtube.com/watch?v=VUxlV5rrwLQ
Facebook: https://www.facebook.com/100064098422560/videos/1261268131480113
Linkedin: https://www.linkedin.com/feed/update/urn:li:activity:7001843627249348608
Tiktok: https://www.tiktok.com/t/ZTRCgb1tH/
Alibaba:
https://www.alibaba.com/product-detail/CYCJET-M20-Portable-Handheld-Laser-Marking_1600537293721.html?spm=a2700.shop_plser.41413.2.468f9e06gOEK77
Made-in-China:
https://cycjetlaser.en.made-in-china.com/product/JSemyrDvgxUK/China-Cycjet-Mini-Hand-Laser-Marker-for-Plywood-DIY-Logo.html
Keywords :
Handheld laser marking machine
Handheld laser engraving machine