What Inkjet Printer Is Used for the Labeling of Liquor Outer Packaging?
2023-01-16source:access:283
Chinese winemaking has a long history, a wide variety, and a collection of famous wines. It was loved by people as early as thousands of years ago. Today, baijiu is not only loved by Chinese people, but also exported to all over the world. However, due to the serious situation of counterfeit and cross-selling of goods in the market, it has brought troubles to liquor production enterprises, and how to maintain the corporate brand image has become the primary goal.
The emergence of the inkjet printer has solved the dilemma for the liquor industry. By marking the production batch number, expiration date, anti-counterfeiting and other information on the secondary packaging, it can not only control and trace the product quality, but also allow consumers to verify its anti-counterfeiting. While maintaining the brand image, it provides consumers with quality assurance.

As a well-known brand in the global marking industry, CYCJET provides complete solutions for the liquor industry. CYCJET high-performance online large character inkjet printer can be equipped with 32-dot matrix or 64-dot matrix nozzles according to product requirements, and can print 10 lines of different content at the same time, whether it is validity period, batch number, QR code, graphics, etc., it can be easily completed.
Considering the different needs of the production line, the CYCJET large character inkjet printer has good flexibility, and can adjust and move the inkjet printer at any time. One controller can control 6 nozzles, and each nozzle can independently mark different content to meet different production identification tasks.
The stability of continuous inkjet printers is often a concern of enterprises. CYCJET large-character inkjet printers use stainless steel and diaphragm keyboard splash-proof shells in appearance, which can run stably even in harsh working environments. Unique printhead design with self-cleaning and maintenance functions to avoid ink residue or dust causing printhead clogging and reduce losses caused by downtime maintenance.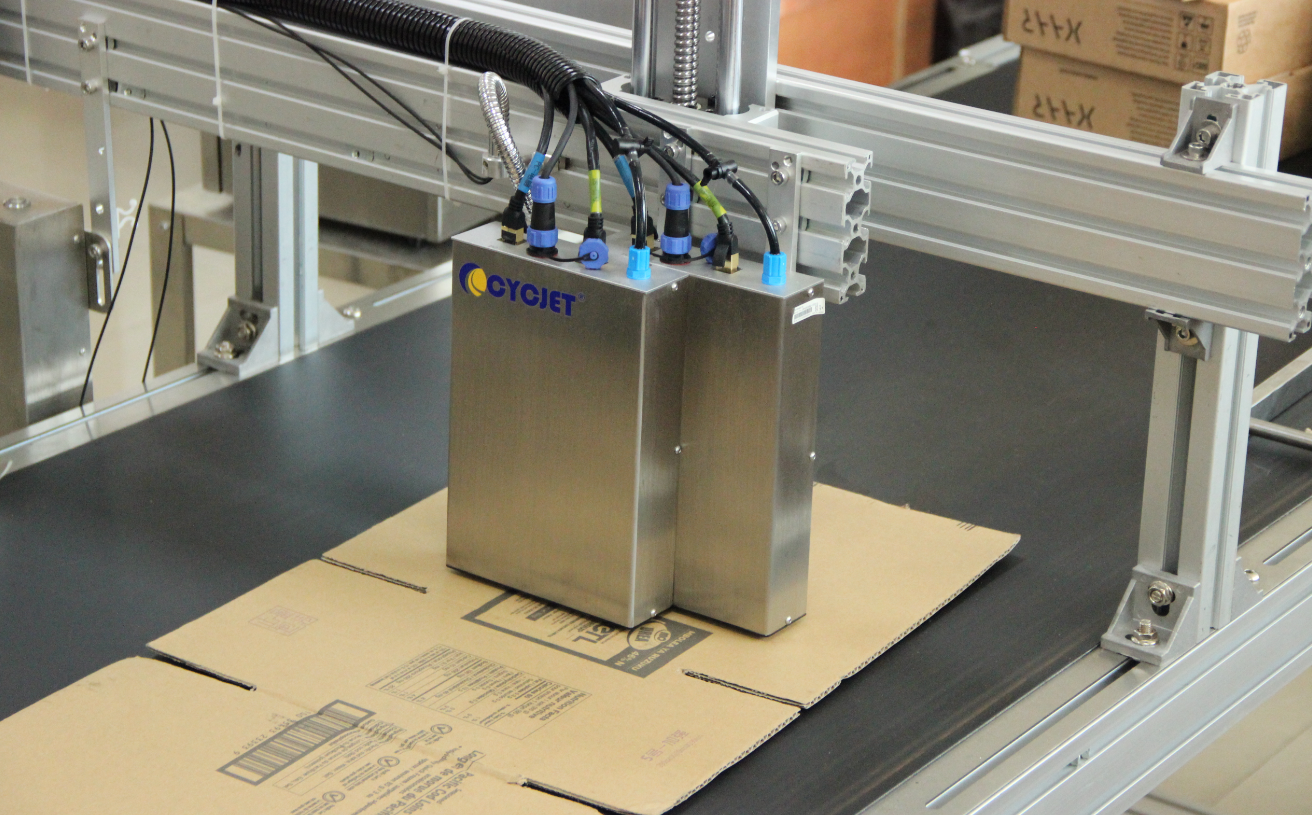 Large character inkjet printers are mostly used for outer packaging, and the information displayed is prone to friction during handling, so the requirements for ink are relatively high. CYCJET large-character inkjet printers use fast-drying inks, which dry instantly and have strong adhesion, to ensure that the surface of the printed content is clean and tidy, it also has strong anti-migration to ensure the integrity of the content of the logo.
CYCJET's high-end large-character inkjet printer, with its stable and reliable quality and mature technology, has been successfully used in metal, glass, carton, wood, plastic, chemical and other industries to meet the needs of different industries for inkjet marking.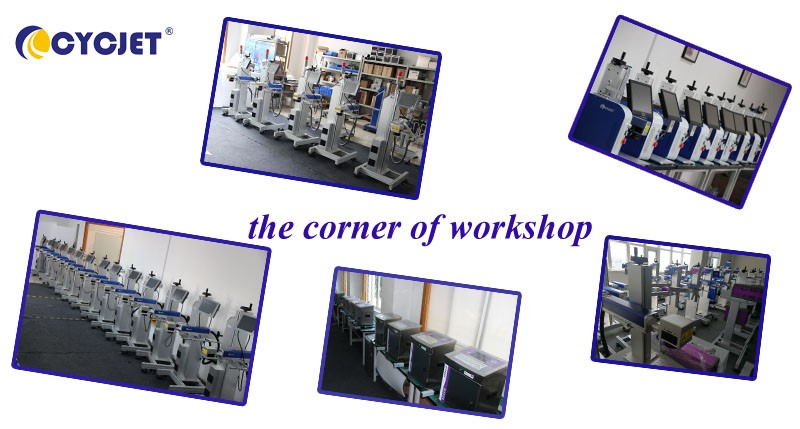 CYCJET is the brand name of Yuchang Industrial Company Limited. As a manufacturer, CYCJET have more than 16 years of experience for R& D different types of handheld inkjet printing solution, Laser printing solution, and portable marking solution, High Resolution Printing solution in Shanghai China.
Contact Person: David Guo
Telephone: +86-21-59970419 ext 8008
MOB:+86-139 1763 1707
Email: sales@cycjet.com
Web: https://cycjet.com/
Reference Video: https://youtube.com/shorts/UwH6IhOdWZA
Facebook: https://m.facebook.com/story.php?story_fbid=514897827323494&id=100064098422560
Linkedin: https://www.linkedin.com/feed/update/urn:li:activity:6997841989140430848
Tiktok: https://www.tiktok.com/t/ZTRQeRAEn/
Alibaba:
https://www.alibaba.com/product-detail/CYCJET-C702UV-large-character-online-inkjet_11000006258202.html?spm=a2747.manage.0.0.4a8d71d2urLtLE
Made-in-China:
https://cycjetlaser.en.made-in-china.com/product/pZgaNMVrnKUW/China-Cycjet-C702-Online-Batch-Expiry-Date-Continuous-Inkjet-Printer-Printing-Machine.html
Keywords :
Large character inkjet printer