Digital inkjet printing has a long history as a disruptive technology: enabling innovators and developers to introduce inkjet to a variety of applications by enabling innovators and developers to replace existing traditional printing processes through the precise ejection of controlled fluids. With the improvement of printing speed, printing resolution and printing reliability of this technology, digital inkjet printing has gradually begun to be adopted by more and more industrial applications outside the traditional graphics market.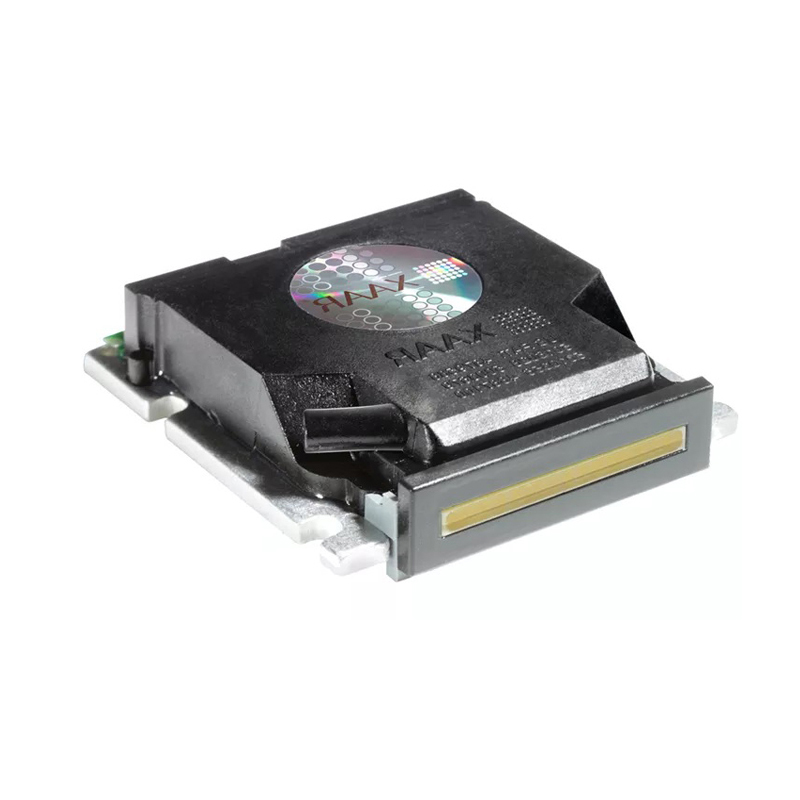 However, inkjet also has its limitations; one key among these is the fluidic properties of the inks used in inkjet printing. Traditionally, inkjet printing machine has only been able to use inks with low viscosity and low solids content, resulting in the formulation of all existing inkjet inks being limited by the ability of the printhead to handle the fluid.This not only limits the printing process, the characteristics and functions of the ejected fluid, but also greatly limits the application range of inkjet printing.
1. Break the limitation of ink formula
For the past 30 years, Xaar has been driving innovations in industrial inkjet printing. Today, Xaar's ImagineX creative platform has changed the rules of ink formulation - greatly increasing the fluid viscosity that can be jetted by digital inkjet printing technology (up to 100cP at jetting temperature, equivalent to about 1000cP at room temperature) , even with high pigment load inks.
Xaar's series of print heads all have the ability to print high-viscosity fluids, which means that it fundamentally breaks the limitations of ink formulations, giving ink formulators more choice of ingredients, This enables them to create low-cost, high-functionality inks that both enhance the performance of existing printing applications and open up new application opportunities.
As an example, developers and ink technologists can now create UV inks that cure faster and require less energy, reducing the ink's substrate migration. Toughness, scratch resistance, flexibility and adhesion of prints can also be increased by including more complex chemical components in the ink formulation.
Printing sustainability can also be greatly improved. For example, by improving the formulation to reduce the curing energy required by UV inks, reduce the number of printings of high-pigment loading inks, thereby reducing the consumption during the printing process; As well as increasing the pigment load in water-based inks and reducing the proportion of water to greatly reduce the drying energy and transportation costs required in the printing process.
Xaar's high-viscosity printing capability of up to 100cP fluids at jetting temperatures is increasing the relevance and utility of online inkjet printer technology for a variety of new printing, coating, advanced functional liquid and additive manufacturing applications . Today, inkjet printing is rapidly becoming the manufacturing technology of choice for additive manufacturing, 3D printing, as well as personalization, coating and other innovative printing and manufacturing processes. Adhesives, coatings and photoresist printing, as well as emerging applications such as biomedical, automotive, printed circuits, electronic applications and Braille printing will become a reality.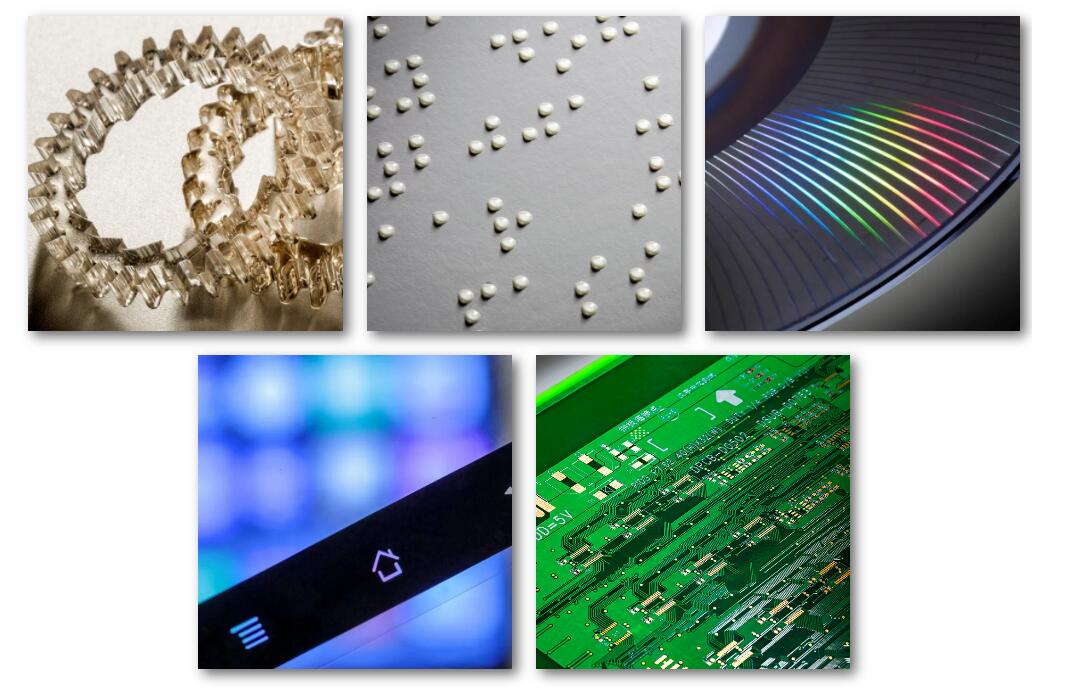 2.Ultra-high viscosity printing unlocks new applications and opportunities
As the "foundation" of Xaar's unique print head technology, the advent of TF's true internal circulation technology allows the inkjet printing technology used in the industrial ceramics and industrial glass decoration markets to use inks with higher particle content. The ultra-high viscosity printing technology released since then has further improved the particle stability in the printing process, allowing manufacturers to develop and use inks with higher particle concentration, density and larger particle size.
Ultra-high viscosity printing technology can increase color gamut and opacity, reduce ink layer thickness, and reduce UV curing or drying time of water-based inks to save energy. This brings many benefits to a number of applications including labels, packaging, direct molding and textiles with water-based inks printed with Xaar's new printhead, the Xaar Aquinox.
• Manufacturers can apply new finishes to packaging materials and more easily create extra-thick varnish finishes to add texture, visual impact and functionality to products
• Can be printed directly on the primary packaging or on the product itself
• From Braille and tactile warning triangles on labels, to the latest tactile and embossed effects are easily achievable
• Improved edge definition on non-porous substrates
3.How does the Xaar print head achieve ultra-high viscosity printing?
Xaar's ultra-high viscosity printing capability is inseparable from the blessing of two technologies: TF true internal circulation technology and High Laydown inkjet printing technology.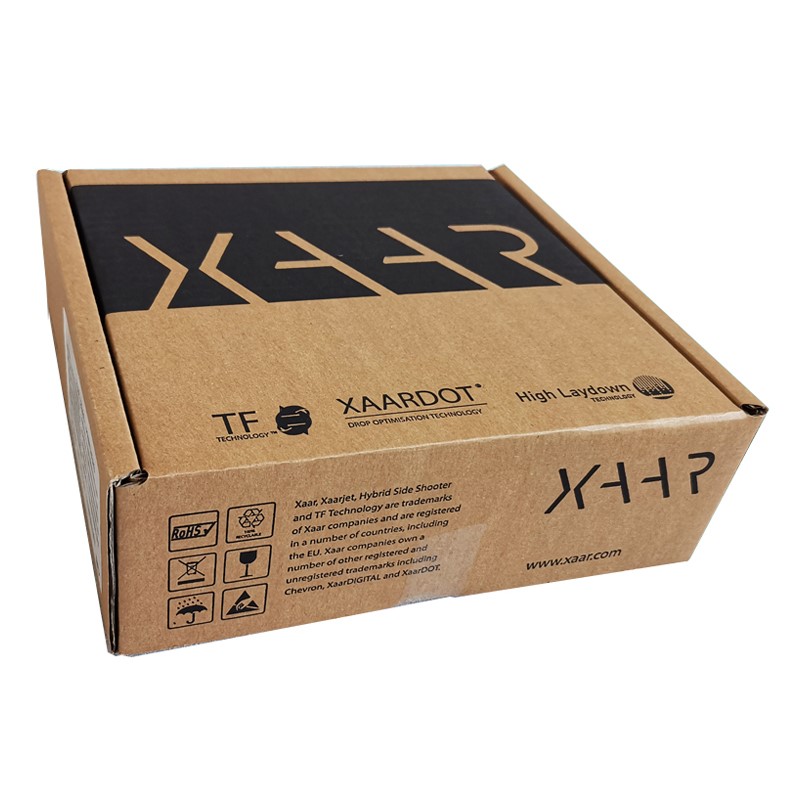 TF true internal circulation technology has played a great role in increasing the freedom of ink formulation, because it greatly improves the opening time of the nozzle. By ensuring continuous replenishment of ink in the nozzles and maintaining the activity of the meniscus, the nozzle opening time of Xaar printheads with TF True Internal Recirculation Technology is significantly higher than that of traditional printheads on the market. This provides ink chemists with more flexibility, such as the ability to significantly reduce the amount of humectant.
TF true internal circulation technology not only enables reliable printing of high-viscosity inks, but also promotes another technological advancement of Xaar, that is, High Laydown inkjet printing machine technology. High Laydown inkjet technology introduces a new mode to existing printheads - ejecting a large amount of fluid during high line speed printing, which brings tangible, huge production growth. In addition to being able to print high-viscosity fluids in the traditional grayscale printing mode, Xaar's printheads can also print high-viscosity fluids in the high-productivity ink boost mode.Moreover, there is no obvious difference in performance, which further expands the application range of Xaar printheads.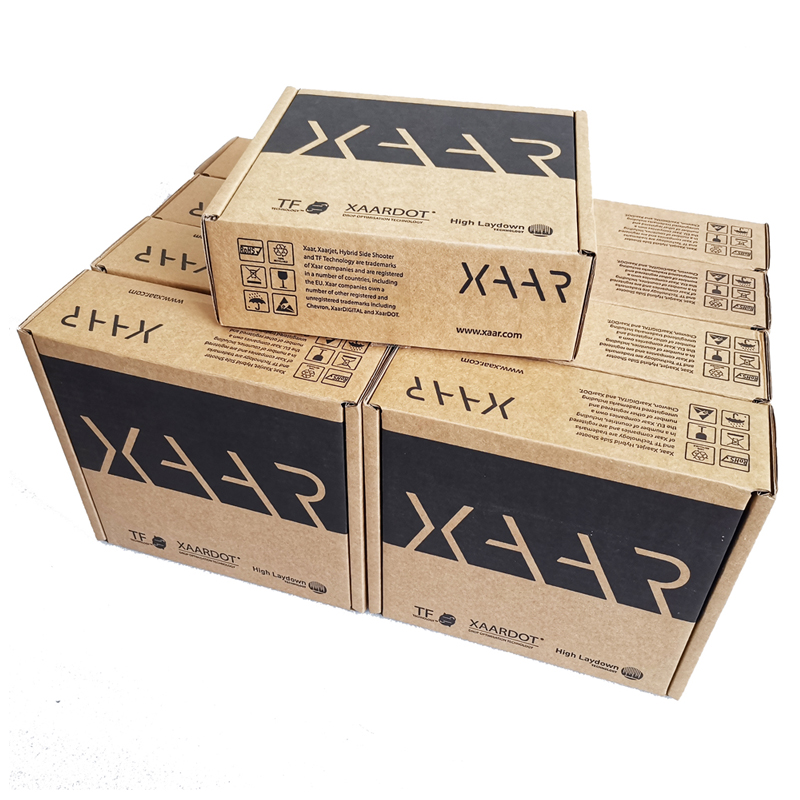 4. New markets and new opportunities at your fingertips
On the chemical side, new functional formulations such as optical, mechanical and other functional properties have become available for printed parts and new applications. In terms of design and manufacturing applications, the widespread use of inkjet printing technology will set off a new wave of design in the additive manufacturing industry.
With this ability to handle more chemical raw materials, formulators can develop ink formulations more flexibly. That said, even entirely new markets for inkjet digital printing are now within reach, with applications ranging from adhesives to printed electronics and coatings potentially benefiting. In the future, new applications and business opportunities can be realized with printheads enabled by Xaar's technology portfolio.
Developing new industrial manufacturing processes is often time-intensive and sensitive to product cost and technology. The cooperation between CYCJET and XAAR will fully help customers and partners to realize the possibilities and opportunities brought by ultra-high viscosity printing technology, escort customers and partners with industry-leading products, experienced expert teams and professional equipment, and ensure that new products are introduced to the market quickly and efficiently so as to maximize return on investment and shorten time to market.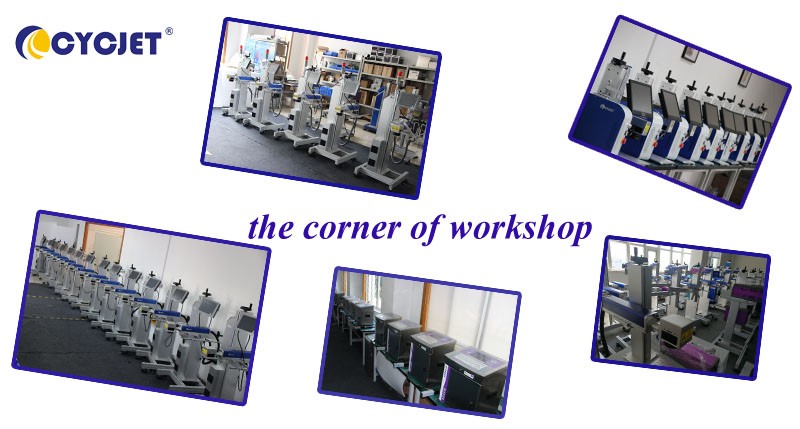 CYCJET is the brand name of Yuchang Industrial Company Limited. As a manufacturer, CYCJET have more than 16 years of experience for R& D different types of handheld inkjet printing solution, Laser printing solution, and portable marking solution, High Resolution Printing solution in Shanghai China.
Contact Person: David Guo
Telephone: +86-21-59970419 ext 8008
MOB:+86-139 1763 1707
Email: sales@cycjet.com
Web: https://cycjet.com/
Reference Video: https://youtu.be/iKImQdk5cLM
Facebook: https://www.facebook.com/100064098422560/videos/2857300017833725
Linkedin: https://www.linkedin.com/feed/update/urn:li:activity:6934441948028043264
Tiktok: https://www.tiktok.com/@highresolutioninkprinter/video/7097006638711852334?lang=zh-Hant
Alibaba:
https://www.alibaba.com/product-detail/CYCJET-ALT200Pro-small-character-inkjet-printer_62110685085.html?spm=a2700.shop_plser.41413.14.1b5b379fWHZM5a
Made-in-China:
https://cycjetlaser.en.made-in-china.com/product/EXuxIDCrXOpj/China-Cycjet-Continuous-Online-Batch-Encoding-Printer-Alt200.html
Keywords :
High-resolution inkjet printer